If you are a fan of rolls then this Mexi Rolls Recipe is best for you. In this post, I have tried to share the Best Mexi Rolls Recipe with Some valuable information that you will like a lot I hope.
What Is Mexi Rolls?
Mexi Rolls are a delectable Tex-Mex dish that combines the flavors of traditional Mexican cuisine with the convenience of rolls. This delectable dish features a filling of flawlessly seasoned 90/10 ground beef, refried beans, and cheddar cheese. This combination of ingredients yields a hearty and flavorful filling that is then covered in soft tortillas.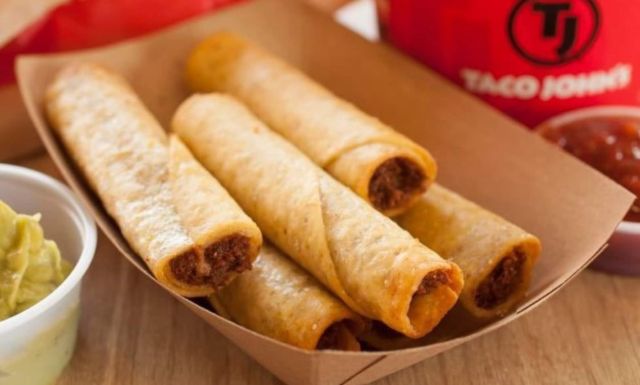 After being assembled, the tortilla-wrapped bundles are baked until the edges acquire a tantalizing golden hue. This harmonious combination of textures and flavors dances on the tongue. The Mexi Rolls are then frozen, which not only preserves their structural integrity but also ensures a splendidly crispy outcome during the subsequent frying stage.
When submerged in hot oil, these frozen rolls become golden and crisp, providing a satisfying contrast to the soft tortilla exterior. The Mexi Rolls deliver a symphony of flavors with each mouthful, making them a crowd-pleasing option for gatherings or a delightful treat at any time.
The Ingredients & Equipment Needs For Mexi Rolls
The ingredients and equipment are as follows:
Ingredients:
Ground Beef: You will need 1 lb of 90/10 ground beef. Use MEAT brand 90/10 Ground Beef for the best outcomes.
Taco Seasoning: You will need 1 packet of Taco seasoning. Use McCormick Original Taco Seasoning Mix to get the best result.
Refried Beans: You will need 4 oz of Refried Beans. Use Rosarita brand Refried Beans or use what you have on hand.
Cheddar Cheese: You will need 4 oz of Cheddar Cheese, shredded. Kraft Natural Shredded Sharp Cheddar Cheese is the recommended brand.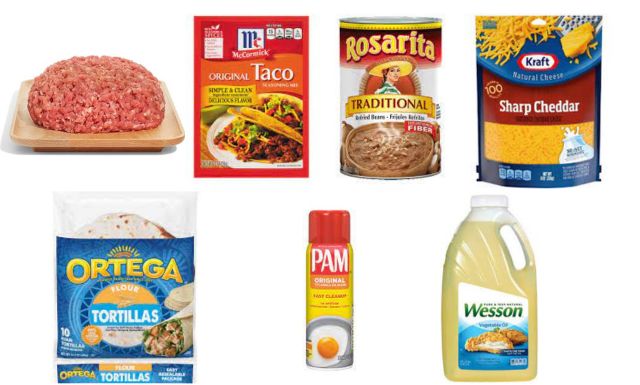 Tortillas: You will need 6 (8 inches) of tortillas. Use Ortega brand Tortillas for the best rolls.
Cooking Spray: You will need a cooking spray. Use Pam brand cooking spray.
Oil: You will need cooking oil for frying the rolls. Use Wesson brand cooking oil to get the best result.
Equipment:
You will need Stove, Saucepan, Pot, Mixing Bowl, Measuring Cup, Measuring Spoon, Baking Tray, and Oven.
So, let's see How To Make Mexi Rolls Recipe at Home!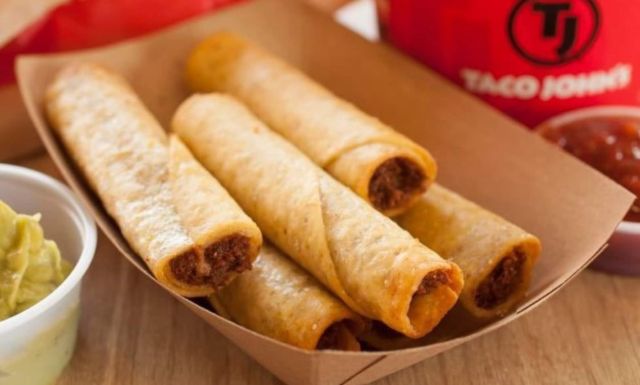 Mexi Rolls Recipe
Follow this Mexi Rolls Recipe ingredients and directions to make the perfect Mexi Rolls like a professional bakery chef.
Equipment & Tools
Stove

Saucepan

Pot

Mixing Bowl

Measuring Cup

Measuring Spoon

Baking Tray

Oven
Instructions 
In a saucepan over medium heat, brown the ground beef until fully cooked.

Add the taco seasoning to the cooked beef and mix thoroughly, ensuring the seasoning is evenly distributed.

Add the refried beans and cheddar cheese into the beef mixture, stirring until the cheese is melted and the ingredients are well combined.

Spoon the mixture onto the center of each tortilla, then carefully roll up the tortillas, ensuring the filling is wrapped tightly.

Preheat your oven to 350°F (175°C).

Lightly spray a baking sheet with cooking spray (Pam). Place the rolled tortillas seam-side down on the baking sheet.

Spray the tortillas' tops lightly with cooking spray.

Bake the tortillas for 12 to 15 minutes in a preheated oven, or until the edges begin to brown color.

After the tortillas have been baked, remove them from the oven and cut each one in half.

Allow the tortilla halves to cool slightly, then place them in a ziplock bag and freeze. Freezing helps prevent the tortillas from opening up during frying.

In a deep fryer or a large pot heat the cooking oil to 350 degrees Fahrenheit (175 degrees Celsius).

Carefully drop the frozen tortilla halves into the hot oil and fry for approximately 90 seconds on each side, or until they are golden brown and crispy.

Using a slotted spoon, remove the fried Mexi Rolls from the oil and let them drain on a paper towel-lined plate.

Alternatively, you can deep fry the Mexi Rolls for 2.5 minutes until they are golden brown and crispy.

Once drained, your delicious Mexi Rolls are ready to be enjoyed!
Notes
Be cautious when frying to avoid splattering and ensure the oil is at the correct temperature for safe and even cooking.
Nutrition
Serving:
1
Roll
Calories:
330
kcal
(17%)
Carbohydrates:
14.6
g
(5%)
Protein:
29.2
g
(58%)
Fat:
16.9
g
(26%)
Saturated Fat:
8.1
g
(51%)
Polyunsaturated Fat:
0
g
Monounsaturated Fat:
0
g
Trans Fat:
0
g
Cholesterol:
90
mg
(30%)
Sodium:
273
mg
(12%)
Potassium:
454
mg
(13%)
Fiber:
2.5
g
(10%)
Sugar:
0.4
g
Calcium:
181
mg
(18%)
Iron:
3
mg
(17%)
Tried This Recipe?
Let Us Know How It Was & Give Ratings.
Our Other Recipes:
variations & Tips For Mexi Rolls Recipe
Variations:
Veggie Mexi Rolls: For a vegetarian twist, replace ground beef with crumbled tofu or textured vegetable protein (TVP). Add sautéed bell peppers, onions, and corn to the mixture for extra flavor and crunch. Consider mixing different cheeses, such as pepper jack and mozzarella, to enhance the cheesy goodness.
Spicy Mexi Rolls: If you're a fan of spicy food, kick up the spice factor by incorporating diced jalapeños or chipotle peppers into the beef mixture. Experiment with a spicier taco seasoning blend or add a sprinkle of cayenne pepper. Serve with a cooling avocado or sour cream dipping sauce to balance the heat.
Seafood Mexi Rolls: Explore a seafood-inspired variation by replacing ground beef with cooked shrimp, crab, or a combination of both. Mix in some lime zest, cilantro, and a touch of Old Bay seasoning for a coastal flair. Swap out the cheddar cheese for a blend of Monterey Jack and queso fresco for a milder, creamy taste.
Tips:
Prep Ahead: To save time on busy days, prepare the beef mixture in advance and refrigerate it until ready to use. It allows the flavors to combine, making a more flavorful filling.
Customize the Fillings: Feel free to experiment with fillings. Add sliced black olives, diced tomatoes, or even a dollop of guacamole before rolling up the tortillas for an extra burst of flavor and texture.
Perfect Fry Technique: When frying the Mexi Rolls, ensure the oil is at the right temperature (350°F/175°C) to achieve a crispy exterior while preventing them from becoming overly greasy. Test the oil's readiness by dropping a small piece of tortilla in; it should sizzle and float to the surface quickly. Avoid overcrowding the fryer, as this can lead to uneven cooking – fry in batches if necessary. Use a slotted spoon to gently turn and remove the rolls from the oil, allowing excess oil to drain on paper towels before serving.
What To Serve With Mexi Rolls?
You have a variety of options to make a complete and satisfying meal when serving Mexi Rolls. Here are some delicious accompaniments that pair perfectly with this Tex-Mex delight:
Fresh Salsa: A vibrant and tangy fresh salsa made with diced tomatoes, onions, cilantro, and lime juice adds a refreshing contrast to the hearty Mexi Rolls. It adds bright color to the dish.
Guacamole: Creamy and rich guacamole, made from ripe avocados, lime juice, onions, and seasonings, provides a cool and indulgent dipping option for the Mexi Rolls.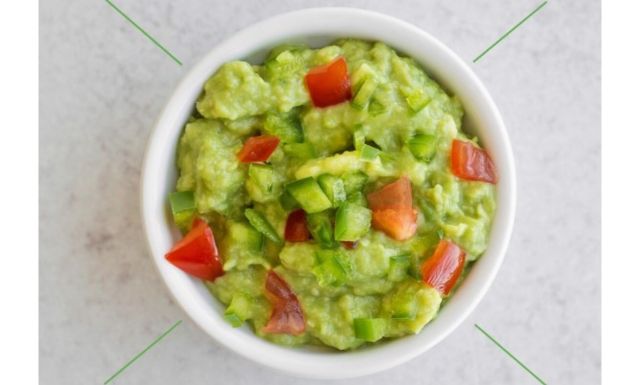 Sour Cream: A dollop of sour cream or Mexican crema on the side adds a creamy element that can help balance the flavors and add a touch of tanginess.
Fruit Salsa: For a unique twist, consider serving a fruity salsa with diced mango, pineapple, and bell peppers. This sweet and savory combination adds an unexpected element to the meal.
Feel free to mix and match these accompaniments based on your preferences and create a complete Tex-Mex feast that everyone will enjoy alongside your flavorful Mexi Rolls.
Our Other Recipes:
Frequently Asked Questions About Mexi Rolls Recipe
Can I use a different type of meat?
Absolutely! While the recipe suggests 90/10 ground beef, you can substitute it with ground turkey, chicken, pork, or even a plant-based alternative like crumbled tofu for a vegetarian option.
Can I make these ahead of time?
Yes, you can prepare the Mexi Rolls ahead of time, freeze them, and then fry them when needed. Freezing helps maintain their shape during frying and can save you time on busy days.
What tortilla size should I use?
Generally, standard 8-inch tortillas work well for this recipe. You can use larger or smaller tortillas based on your preference, but adjust the filling amount accordingly.
Can I bake the Mexi Rolls instead of frying them?
Yes, baking is an alternative to frying. After rolling the tortillas, you can brush them with oil and bake them at 350°F (175°C) for approximately 15 to 20 minutes, or until golden brown and crispy.
Can I reheat leftover Mexi Rolls?
Yes, you can reheat leftover Mexi Rolls in an oven or toaster oven at 350°F (175°C) for a few minutes until they are heated through and crispy again.
Can I make a large batch for a party?
Certainly! The recipe is simple to scale up for making a bigger batch for events or parties. Prepare and freeze them in advance, then fry them just before serving.
Our Other Recipes:
Conclusion
The Mexi Rolls recipe highlights the delight of Tex-Mex cuisine with a tantalizing combination of flavors and textures. From the savory blend of seasoned ground beef, refried beans, and cheddar cheese to the satisfyingly crispy exterior achieved through a careful freeze-and-fry technique, this dish promises a satisfying culinary experience.
The versatility of the recipe allows for creative modifications to accommodate diverse dietary and flavor preferences. Whether enjoyed as a convenient snack, a crowd-pleasing appetizer, or a flavorful main course, Mexi Rolls bring a touch of zestful flair to your table.
With customizable fillings and an assortment of complementary sides, this recipe opens the door to endless culinary opportunities that are sure to excite both newbie and seasoned chefs alike.