If you are a fan of Korean Food then this Samyang Sauce Recipe is for you. In this post, I have shared Popular Samyang Sauce Recipe with some valuable tips that you will like a lot I hope.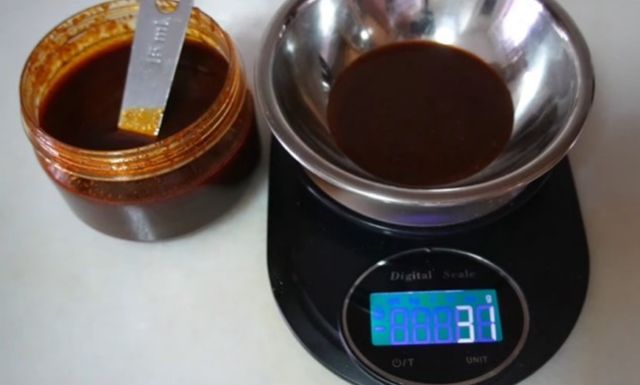 What Is Samyang Sauce?
Samyang Foods Co., Ltd. is a South Korean international food manufacturer and the country's first instant ramen company. Samyang Food was established by Jeon Jung Yoon on September 15, 1961. In 1963, Samyang Food released the first Korean instant noodle.
Samyang Sauce is a delicious South Korean sauce that is typically served with instant noodles. It's delicious and includes a spicy sauce for the noodles. This Samyang Sauce Recipe requires only 13 ingredients, which are listed below.
The Ingredients You Will Need For Samyang Sauce:
Soy Sauce, Vinegar, Sugar, Cooking Oil, Chicken Powder, Curry Powder, Black Pepper, Chilli Powder, Smoked Paprika Powder, Garlic Powder, Onion Powder, Yeast Powder, and Capsaicin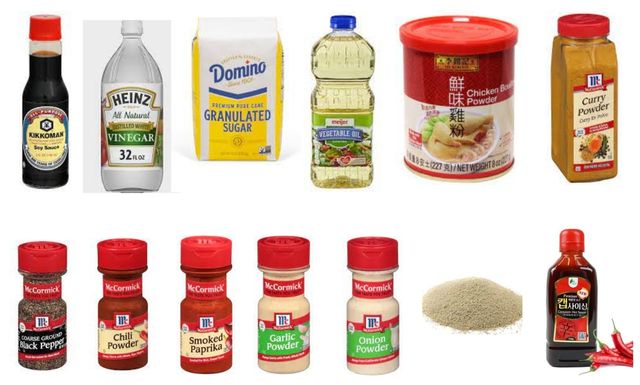 The Equipment & Tools You Will Need For Samyang Sauce:
Mixing Bowl, Measuring Cup, Plastic Bag, Glass Jar, And Measuring Spoon.
So without further ado, let's begin with the recipe for Samyang Sauce!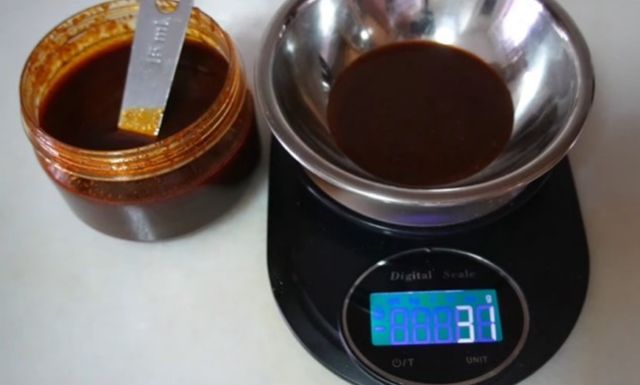 Homemade Samyang Sauce Recipe
Follow this Samyang Sauce Recipe ingredients and directions and make a perfect sauce for your instant noodles Like Samyang.
Equipment & Tools
Mixing Bowl

Measuring Cup

Plastic Bag

Glass Jar

Measuring Spoon
Ingredients  
47

grams

Sugar

50

ml

Cooking Oil

4

tsp

Curry Powder

2

tsp

Black Pepper

4

tsp

Chilli Powder

2

tsp

Smoked Paprika Powder

2

tsp

Garlic Powder

2

tsp

Onion Powder

4

tsp

Capsaicin

2

tsp

Yeast Powder (Optional)
Instructions 
In a mixing bowl, add soy sauce, vinegar, and sugar and mix with a spoon until the sugar is dissolved.

Add cooking oil, chicken powder, curry powder, cayenne pepper, black pepper, smoked paprika powder, garlic powder, onion powder, yeast powder, and Capsaicin.

Mix all the above ingredients very well.

Pour into a glass jar or a container.

Make flakes by mixing them in a plastic bag with seaweed lavor and sesame.

Cook the noodles with the package instructions.

Add 2 tbsp of sauce mix to the noodles.
Nutrition
Serving:
2
tbsp
Calories:
78
kcal
(4%)
Carbohydrates:
15.8
g
(5%)
Protein:
1.1
g
(2%)
Fat:
0.3
g
Saturated Fat:
0.6
g
(4%)
Polyunsaturated Fat:
0
g
Monounsaturated Fat:
0
g
Trans Fat:
0
g
Cholesterol:
0
mg
Sodium:
1510
mg
(66%)
Potassium:
80
mg
(2%)
Fiber:
1
g
(4%)
Sugar:
13.6
g
(15%)
Calcium:
11
mg
(1%)
Iron:
0
mg
Tried This Recipe?
Let Us Know How It Was & Give Ratings.
Our Other Recipes:
Valuable Tips
What To Serve With Samyang Sauce?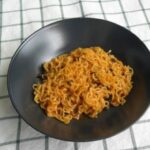 This Samyang Sauce is fantastic with any instant noodles. Simply combine it with the noodles and serve. You can use this sauce on any type of pasta, including spaghetti, penne pasta, and rotini.
How To Use Samyang Sauce?
Simply cook your noodles according to the package directions and combine them with the Samyang sauce. 2 tablespoons of Samyang Sauce per package of instant noodles
How To Store Samyang Sauce?
If you have any leftover sauce, store it in an airtight container or glass jar with a lid in the refrigerator for 3 to 5 days. Don't keep the sauce in the freezer.
Our Other Useful Posts:
Conclusion
The Samyang Sauce Recipe is worth trying. You only need 13 basic ingredients, 5 minutes, and a few simple kitchen tools to make this Samyang Sauce. Serve this Samyang Sauce with your favourite noodles as a main or side dish.
Gather the ingredients needed to make this Samyang Sauce for your family in minutes using only a few basic ingredients without any hassle. I hope you enjoyed this Samyang Sauce Recipe. Please leave a comment and share the Samyang Sauce with your family and friends if you enjoyed it.