If you like to eat the sauce with your fried chicken then this Slim Sauce Recipe is for you. In this post, I have shared the Best Slim Sauce Recipe with some valuable tips that you will like a lot I hope.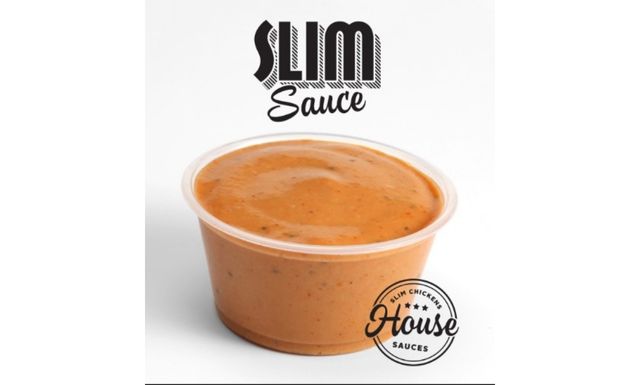 What Is Slim Sauce At Slim Chickens?
Chicken tenders, wings, sandwiches, salads, wraps, chicken & waffles, and other foods are popular at the restaurant chain known as Slim Chickens. It was started in 2003 by Greg Smart and Tom Gordon.
Slim Chickens serves its well-known chicken tenders, wings, sandwiches, etc. with slim sauce. A super-secret sauce called Slim Sauce with hints of pepper, tomato, and herbs. Slim Sauce's trade secret is no longer a secret.
Eight ingredients and some utensils are all you need to make this slim sauce at home. The Slim Sauce is made with the components listed below.
The Ingredients You Will Need For Slim Sauce:
Unsalted Butter, White Sugar, Heavy-Duty Mayonnaise, Tomato Sauce, Tomato Paste, Smoked Paprika, White Vinegar, Lime Juice, Salt, and Black Pepper.
The Equipment You Will Need For Slim Sauce:
Microwave, Mixing Bowl, Measuring Cup, and Measuring Spoon.
So, let's begin to make the Slim Sauce Recipe!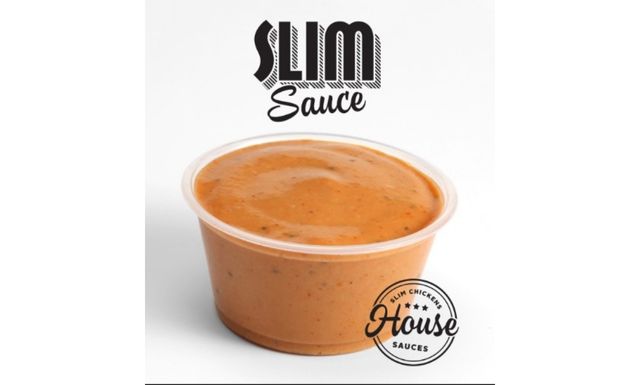 Best Slim Sauce Recipe
Follow this Slim Sauce Recipe ingredients and directions and make a perfect Slim Sauce Recipe like Slim Chickens Restaurant.
Equipment & Tools
Microwave

Mixing Bowl

Measuring Cup

Measuring Spoon
Ingredients  
1

tbsp

Unsalted Butter, Melted

2

tbsp

White Sugar

¾

tbsp

Somked Paprika

1

tbsp

Lime Juice

½

tsp

Salt

½

tsp

Black Pepper
Instructions 
Place the unsalted butter in a microwave-safe bowl.

Cover the bowl with a tiny plate before placing it in the microwave.

Microwave for 30 to 60 seconds at 50% power to melt the butter.

Watch butter and stop microwaving as soon as the butter has melted.

Remove from the microwave.

With a spoon, stir the butter and sugar together until the sugar is dissolved.

When it is cooled, add heavy-duty mayo, tomato sauce, tomato paste, paprika, white vinegar, lime juice, salt, and black pepper.

Mix all the ingredients with a spoon until well-mixed.

Keep it in the fridge covered with plastic wrap for an hour for optimal results.

Take the sauce out of the fridge and enjoy!
Nutrition
Serving:
2
tbsp
Calories:
34
kcal
(2%)
Carbohydrates:
3.9
g
(1%)
Protein:
0.5
g
(1%)
Fat:
2.1
g
(3%)
Saturated Fat:
0.7
g
(4%)
Polyunsaturated Fat:
0
g
Monounsaturated Fat:
0
g
Trans Fat:
0
g
Cholesterol:
3
mg
(1%)
Sodium:
126
mg
(5%)
Potassium:
119
mg
(3%)
Fiber:
0.6
g
(3%)
Sugar:
2.9
g
(3%)
Calcium:
6
mg
(1%)
Iron:
0
mg
Tried This Recipe?
Let Us Know How It Was & Give Ratings.
Take a peek at our Texas Roadhouse Honey Mustard Recipe if you're interested.
Valuable Tips
Can I Replace Some Ingredients?
White vinegar can be substituted with Apple cider vinegar. Additionally, brown sugar can be used in place of white sugar. Don't use regular mayonnaise, must use heavy-duty mayonnaise.
What To Serve With Slim Sauce?
You can serve slim sauce with fried chicken, french fries, fried chicken wings, sandwiches, chicken nuggets, etc.
How To Store Slim Sauce?
The refrigerator is the ideal storage space for sauces. If there is any remaining sauce, cover the jar with the lid and store it in the fridge for 3 to 4 days.
Have a look at our Popular Bobby Flay BBQ Sauce Recipe if you are interested.
You can look at our Best Texas BBQ Sauce Recipe For Brisket If you're interested.
Conclusion
Slim Sauce Recipe is a must-try recipe. Slim Sauce Recipe is worth trying.  It just takes ten minutes to prepare the sauce and you can make this sauce at home with just 10 ingredients.
Simply pick up the ingredients and easily prepare this delicious slim sauce for your family. I sincerely hope you liked my recipe for the slim sauce. If you liked our slim sauce recipe, do let us know what you thought of it by posting an anonymous comment in the comment area.