If you are an egg lover then this Gordon Ramsay Scotch Eggs Recipe is for you. In this post, I have shared the Popular Gordon Ramsay Scotch Eggs Recipe with some valuable tips that you will love very much I hope.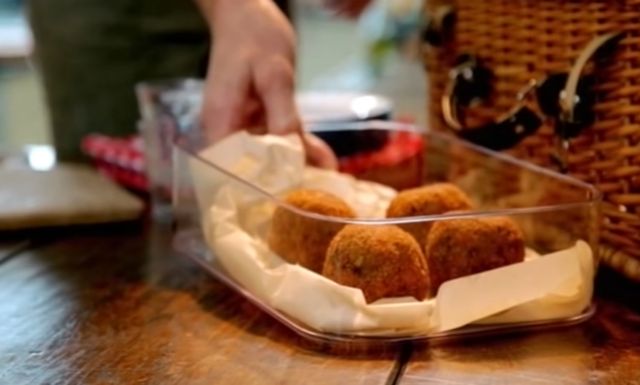 What Is Gordon Ramsay Scotch Eggs Recipe?
British chef, restaurateur, writer, and television personality Gordon James Ramsay has the OBE. He was born on November 8, 1966. The 1997 establishment of his restaurant chain, Gordon Ramsay Restaurants, has been awarded a total of 16 Michelin stars; it now has seven.
Since 2001, his signature restaurant, Restaurant Gordon Ramsay, in London's Chelsea, has been awarded three Michelin stars. Ramsay is one of the most well-known and famous chefs in the UK after becoming famous in the 1999 British television drama Boiling Point.
Customers at the Gordon Ramsay restaurant can choose from a variety of breakfast dishes. Scotch Eggs are among their most well-liked breakfast foods. We have prepared a foolproof clone recipe for Gordon Ramsay's Scotch eggs and will share it with you.
The Gordon Ramsay Scotch Eggs Recipe Equipments And Ingredients Are As Follows:
The Equipment You Will Need: Pan, Measuring Cup, Measuring Spoon, Grater, Mixing Bowl, Paper Towel, and Serving Plate.
The Ingredients You Will Need: Eggs, Ground Sausage Meat, Black Pudding, Green Apple, Salt, Black Pepper, Seasoned Flour, Bread Crumbs, and Oil For Fry.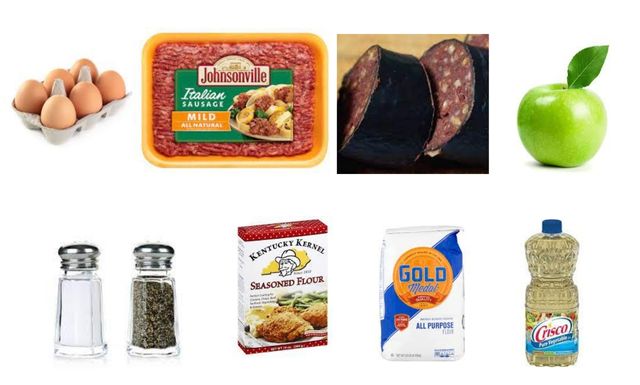 So without wasting time, let's start the Gordon Ramsay Restaurant Scotch Eggs Recipe!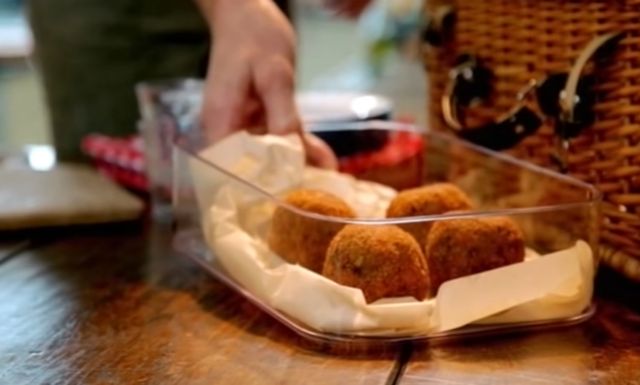 Popular Gordon Ramsay Scotch Eggs Recipe
Follow this Gordon Ramsay Scotch Eggs Recipe ingredients and directions and make perfect Scotch Eggs like Gordon Ramsay Restaurant.
Equipment & Tools
Pan

Measuring Cup

Measuring Spoon

Grater

Mixing Bowl

Paper Towel

Serving Plate
Ingredients  
6

Eggs, Boiled

1

lb

Ground Sausage Meat

⅓

lb

Black Pudding

1

Green Apple, Grated

Salt To Taste

Black Pepper To Taste

2

Eggs For Egg Wash
Instructions 
Making the inner egg filling must come first. In a pot, begin to bring water to a boil over high heat. Now, place 6 eggs into the boiled water.   Give the eggs four and a half minutes to boil.

Prepare a different bowl of cold water and place the boiled eggs inside of it in the meantime. The soft-boiled scotch egg will have a soft and tender egg yolk in the centre according to this process. To make it easier to remove the egg's top shell, leave the eggs in cold water for a while.

Crush the sausage in a bowl of mixing to create a paste. Add salt, pepper, and black pudding.

Grate a green apple, add it to the bowl, and then thoroughly mix all the ingredients to create a paste.

Start removing the eggs' tough shells and placing them in a bowl once the upper meat layer is done.

After that, combine two additional eggs in a bowl. It will be utilized to marinade the dish's covering. Then place the prepared sausage mixture in your fingers and press down with your fingertips.

Place the boiled egg on top of the sausage paste, then roll the meat layer up to completely enclose the egg.

It will now be covered with seasoned flour, then dipped in egg wash, and finally breadcrumb-coated. Then, lay the eggs on a baking sheet and repeat the process with the remaining eggs.

Heat the oil at 300 degrees Fahrenheit, and start releasing the eggs one at a time. Fry the eggs for 10 to 12 minutes in an oil bath that is 4 centimetres deep. Drain them from oil and place them in a paper towel.

Your Scotch Eggs are ready to serve.
Nutrition
Serving:
1
Egg
Calories:
356
kcal
(18%)
Carbohydrates:
42.2
g
(14%)
Protein:
0
g
Fat:
9.1
g
(14%)
Saturated Fat:
2.5
g
(16%)
Polyunsaturated Fat:
0
g
Monounsaturated Fat:
0
g
Trans Fat:
0
g
Cholesterol:
164
mg
(55%)
Sodium:
735
mg
(32%)
Potassium:
643
mg
(18%)
Fiber:
6.4
g
(27%)
Sugar:
5.9
g
(7%)
Vitamin A:
0
IU
Vitamin C:
0
mg
Calcium:
181
mg
(18%)
Iron:
5
mg
(28%)
Tried This Recipe?
Let Us Know How It Was & Give Ratings.
Have a look at our Loaded Chicken Burrito Recipe if you are interested.
Valuable Tips
What To Serve With Gordon Ramsay Scotch Eggs?
You can serve your Scotch Eggs with Salad, Beans, Cold cuts of meat, Mustard, Barbecue sauce, and Mashed potato.
How To Store Gordon Ramsay Scotch Eggs?
Hard-boiled scotch eggs can be stored in the refrigerator for up to a week. Before storing them in the refrigerator keep them in an airtight container, and make sure to allow them to cool fully. Scotch eggs can be stored for a month in the freezer.
How To Reheat Gordon Ramsay Scotch Eggs?
Scotch eggs may explode if you reheat them in the microwave while whole. Before you microwave them, cut them into fourths. Instead, either quickly fry them again in oil, or place them in the oven at 350 degrees for about five minutes.
Is A Gordon Ramsay Scotch Eggs Healthy?
50% more protein overall than your average hen's meal, and twice as many heart-healthy omega-3 fatty acids. Black pudding, which is rich in iron, boosts the number of calories that go toward building muscle, while breadcrumbs flavoured with pine nuts add fat and fibre that lower cholesterol.
You can look at our Steakhouse Potato Soup Recipe If you're interested.
Take a peek at our Jason's Deli Broccoli Cheese Soup Recipe if you're interested.
Conclusion
Gordon Ramsay Scotch Eggs Recipe is an absolute must-try recipe. With just a few simple ingredients, you can recreate these Scotch Eggs at home in just 25 minutes with this Gordon Ramsay Scotch Eggs Recipe. It is one of those foods that can be made quickly and easily.
To prepare these delicious Scotch Eggs for your family without any difficulty, just gather the necessary materials. I sincerely hope you liked the Gordon Ramsay Recipe for scotch eggs. If you enjoy our Gordon Ramsay Scotch EggsRrecipe, kindly share your thoughts with us by posting a comment below.