If you are a fan of Cookies then this Felix Cookie Recipe is for you. In this post, I have tried to share the Famous Felix Cookie Recipe with Some valuable information that you will like a lot I hope.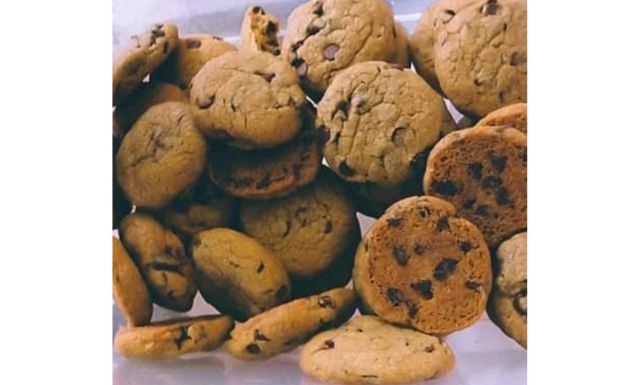 What Is Felix Cookie?
Felix Lee is the main dancer, rapper, and sub-vocalist for the South Korean band Stray Kids. Felix is born on September 15, 2001, in Sydney, Australia.
His parents are both Korean. He attended the Catholic elite institution St Patrick's Marist College in Sydney. His nicknames are Bbijikseu and Jitsu. His interests include dancing, music listening, shopping, traveling, beatboxing, and cooking.
Felix loves to make cookies, which are very delicious and gain popularity on social media. His cookie is made with all-purpose flour, bread flour, baking powder, butter, salt, brown sugar, coffee powder, sugar, vanilla extract, egg, egg yolk, and chocolate chips.
There are only 12 basic ingredients and some kitchen equipment are needed to make this Felix cookie, which I explained in more detail below.
The Ingredients & Equipment Needs For Felix Cookie
The ingredients and equipment are as follows:
Ingredients:
All-Purpose Flour: You will need 1 cup of all-purpose flour. use Pillsbury or King Arthur brand all-purpose flour to get the best result.
Bread Flour: You will need 1 1/2 cups of bread flour. Use King Arthur or White Lilly brand bread flour for the best result.
Baking Powder: You will need 3 tsp of baking powder. Use Rumford or Bob's Red Mill brand baking powder.
Butter: You will need 3/4 cup of unsalted butter. Use Kerrygold brand unsalted butter or use what you have on hand.
Salt: You will need Morton brand cooking salt to taste.
Brown Sugar: You will need 1 1/2 cups of brown sugar. use Domino or Wholesome brand light brown sugar for the best cookie color.
Coffee Powder: You will need 1 1/2 tsp of instant coffee powder. Use Z Natural Foods brand instant coffee powder.
Sugar: You will need 1/2 cup of white sugar. For sweetness, use Wholesome brand white sugar.
Vanilla Extract: You will need 1 1/2 tsp of vanilla extract. Use Kirkland Signature brand pure vanilla extract.
Egg: You will need 1 whole egg and 1 egg yolk for the cookie dough.
Equipment:
Oven, Mixing Bowl, Measuring Cup, Measuring Spoon, Baking Pan Or Sheet, and Wire Rack.
So, without wasting time let's see How To Make Felix Cookie Recipe!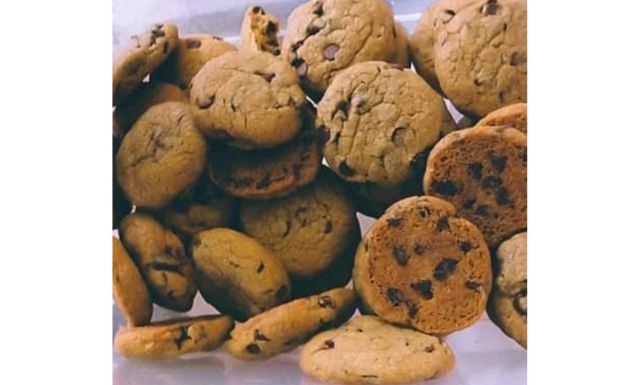 Felix Cookie Recipe
Follow this Felix Cookie Recipe ingredients and directions and make perfect Chocolate Chip Cookies like Felix Lee.
Equipment & Tools
Oven

Mixing Bowl

Measuring Cup

Measuring Spoon

Baking Pan Or Sheet

Wire Rack
Ingredients  
2nd Mixing Bowl:
1

Whole

Egg

1

Egg Yolk

1 ½

cups

Light Brown Sugar

¾

cup

Unsalted Butter, Melted

½

cup

White Sugar

1 ½

tsp

Vanilla Extract
Instructions 
Preheat the oven to 350F.

In the 1 st bowl, add bread flour, all-purpose flour, baking powder, baking powder, and salt.

Mix the dry ingredients with a spoon and set aside.

In the 2nd bowl, mix egg with egg yolk.

Add brown sugar, white sugar, butter, instant coffee, and vanilla extract and mix.

When the wet ingredients are fully combined, add the dry ingredients in a slow, steady stream to make dough.

Add chocolate morsels and thoroughly combine.

Form small balls, then flatten them into an attractive shape.

Place the cookies 1 1/2 inches apart on a baking sheet or pan and distribute them uniformly.

Bake for 10 to 12 minutes, or until golden brown, at 350 degrees Fahrenheit.

Wait ten minutes as it cools down, then enjoy your Felix Cookie!
Nutrition
Serving:
2
Cookies
Calories:
342
kcal
(17%)
Carbohydrates:
52.4
g
(17%)
Protein:
3.7
g
(7%)
Fat:
14.2
g
(22%)
Saturated Fat:
8.3
g
(52%)
Polyunsaturated Fat:
0
g
Monounsaturated Fat:
0
g
Trans Fat:
0
g
Cholesterol:
46
mg
(15%)
Sodium:
136
mg
(6%)
Potassium:
190
mg
(5%)
Fiber:
0.8
g
(3%)
Sugar:
26.2
g
(29%)
Calcium:
80
mg
(8%)
Iron:
2
mg
(11%)
Tried This Recipe?
Let Us Know How It Was & Give Ratings.
Our Other Recipes:
Valuable Information
What To Pair With Felix Cookies?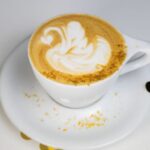 Felix Cookie suits all kinds of tea and coffee. These cookies are perfect for evening snacking. These sweet and delicate cookies are perfect for events and special occasions. Serve the biscuits with vanilla cream as a refreshing summertime dessert.
How to Store Felix Cookies?
Keep Felix Cookies in an airtight container, such as the back of a pantry, for the longest shelf life. They will last at least seven days. Cookies can be safely frozen for up to three months.
How To Reheat Felix Cookies?
Felix Cookies can be heated up once again in a preheated oven Adjust the oven temperature to 300 degrees and bake the cookies for three minutes. Bake on a baking sheet lined with parchment paper for four to five minutes.
What Are The Health Benefits Of Felix Cookies?
Felix Cookie is nutrient- and protein-rich. Cookies can help increase your energy because they contain flour, a source of protein, vitamins, fiber, and minerals that contribute to a healthy metabolism. In addition, they contain flavonoids, which have been shown to increase blood flow and decrease inflammation.
Our Other Recipes:
Conclusion
Felix Cookie Recipe is worth trying. Only forty minutes and twelve basic ingredients are required to prepare a batch of Felix Cookies. Everyone who enjoys chocolate cookies should try them soon.
The Felix Cookie Recipe teaches you a few new things and motivates you to try them. Share this Felix Cookie Recipe with your friends, and then post a comment below to let us know what you think of it.