If you're a fan of margarita cocktails then this Longhorn Margarita Recipe is for you. In this article, I've tried to make the Popular Longhorn Steakhouse Margarita Recipe in detail that you'll like the most.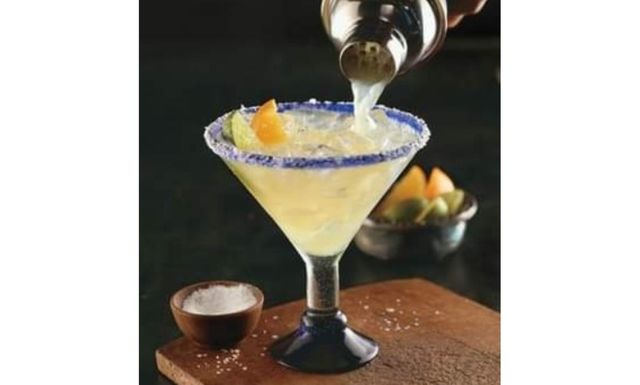 What Is Longhorn Margarita?
LongHorn Steakhouse is a casual dining restaurant chain in the United States that is owned and operated by Darden Restaurants, Inc.
The restaurant is most well-known for its selection of steaks. The menu also offers chicken, ribs, salmon, shrimp, lobster, and salads in addition to steak. A full bar with draft and bottled beer, wine, and several specialty margaritas is available at the restaurant.
Usually, Margarita is a cocktail made with Tequila, triple sec, and lime juice. But Longhorn Margaritas are different. This Margarita Cocktail requires 7 ingredients and some bar tools, which I list below.
The Ingredients You Will Need For Longhorn Margarita:
Tequila: Use the Sauza Conmemorativo Anejo Tequila brand for this margarita.
Grand Marnier: Use Grand Marnier Orange Cordon Rouge, though you can substitute another flavor.
Triple Sec: Use Cointreau Triple Sec or Dekuyper Triple Sec Liqueur for good taste.
Sweet & Sour Mix: Use MR & Mrs T Sweet & Sour Mix or you can use another brand.
Patron Citronge: Use Patron Citronge Orange Liqueur for the perfect margarita.
Orange Juice: You should use fresh orange juice or use store-bought orange juice for this margarita cocktail.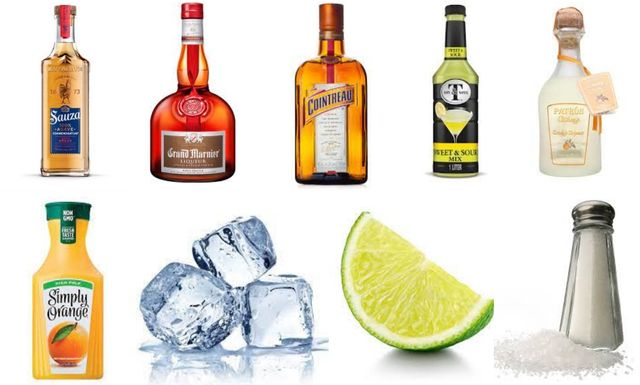 Ice: Use good quality ice from your freezer.
Salt: Use regular table salt to rim the margarita glass.
Lime Wedge: Use lime or orange wedge for garnish.
The Tools You Will Need For Longhorn Margarita:
Saucer, Cocktail Shaker, Strainer, Jigger, and Rock Or Margarita Glass.
So, let's see How To Make Longhorn Margarita Recipe!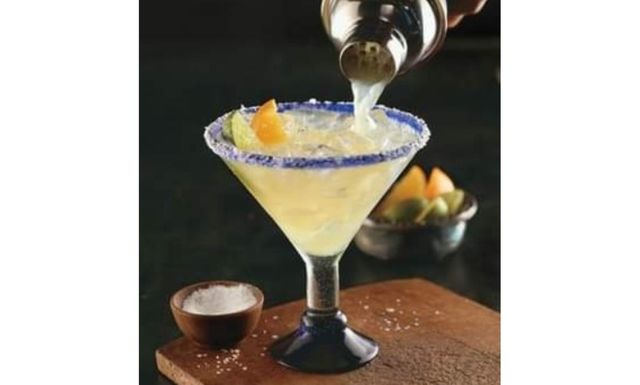 Popular Longhorn Margarita Recipe
Follow this Longhorn Margarita Recipe ingredients and directions and make a perfect margarita like Longhorn Steakhouse Restaurant.
Equipment & Tools
Saucer

Cocktail Shaker

Strainer

Jigger

Rock Or Margarita Glass
Instructions 
Thinly slice a lime wedge and rub it along the rim of your margarita glass.

Dip the margarita glass into a saucer of salt, gently tapping to remove excess salt. and then set aside.

In a cocktail shaker add Sauza Conmemorativo Anejo Tequila, Grand Marnier, Cointreau Triple Sec, Sweet & Sour Mix, Patron Citronage, and Orange Juice with some ice cubes.

Shake all the ingredients for 7 to 10 seconds to combine.

Add some ice to your margarita glass.

Strain the mixture into the margarita glass.

Add lime or orange wedge as a garnish.

Enjoy Longhorn Margarita at home!
Nutrition
Serving:
7
oz
Calories:
256
kcal
(13%)
Carbohydrates:
1.5
g
(1%)
Protein:
0.1
g
Fat:
0
g
Saturated Fat:
0
g
Polyunsaturated Fat:
0
g
Monounsaturated Fat:
0
g
Trans Fat:
0
g
Cholesterol:
0
mg
Sodium:
4468
mg
(194%)
Potassium:
28
mg
(1%)
Fiber:
0
g
Sugar:
46.6
g
(52%)
Calcium:
0
mg
Iron:
0
mg
Tried This Recipe?
Let Us Know How It Was & Give Ratings.
Our Other Drinks Recipes:
Valuable Tips
Can I Change Or Substitute Any Of The Ingredients?
You can use a different brand of tequila, Triple Sec, and Sweet & Sour Mix, but the flavor will be slightly altered. If you wanted to experiment with flavor, you could use a different brand in this margarita.
What To Serve With This Longhorn Margarita?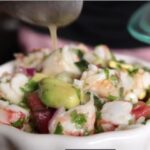 Shrimp Ceviche: If you are following a ketogenic diet, choose this side dish for the margarita. All of the ingredients used to prepare ceviche are healthy and pristine. As a refreshing dish, it will assist your body in adjusting to the consumption of alcohol.
Grilled Chicken Skewers: Grilled Chicken Skewers make excellent finger food to accompany cocktails. It'll be a big hit with the margaritas. The flavors of the grilled chicken will undoubtedly complement the margarita.
Grilled Corn Salad: A Mexican drink isn't complete unless it includes a taste of a Mexican staple from the menu. A grilled corn salad would go well with the margarita.
Can I Make This Longhorn Margarita Ahead Of Time?
Longhorn Margaritas can be made ahead of time. This margarita can be made ahead of time by combining the ingredients in a pitcher and refrigerating it. Simply rim the glass, add some ice, and pour the margarita into the glass to serve.
Our Other Drinks Recipes:
Conclusion
The Longhorn Margarita Recipe is a must-try cocktail recipe. Making the Longhorn Margarita at home is simple and only requires 7 ingredients and 5 tools. Preparation only takes three minutes. Making this Longhorn Margarita is quick and easy, making it ideal for parties or other occasions.
You only need to gather a few normal margarita-making ingredients to whip up a batch of longhorn margaritas for your friends and family. I hope you enjoyed the Longhorn Margarita Recipe. Please feel free to forward this recipe to your friends and family if you think they'd enjoy making this cocktail and don't forget to leave a comment below.