If you are a fan of sweet and spicy sauce then this Boss Sauce Recipe is for you. In this post, I have tried to make the Best Boss Sauce Recipe with some valuable tips that you will like a lot I hope.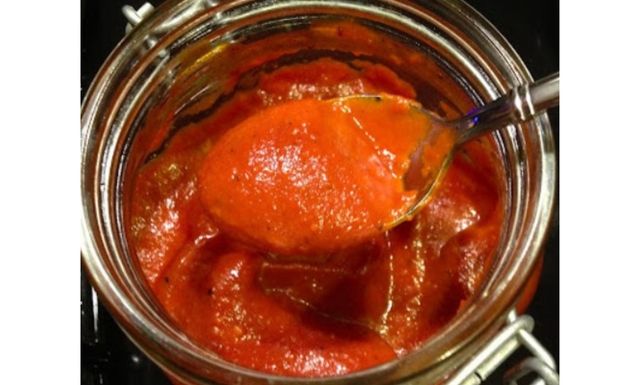 What Is Boss Sauce?
American Specialty Manufacturing, Inc. manufactures a sweet and spicy sauce named Boss Sauce in Rochester. It's similar to Country Sweet sauce, which is also made locally.
The sauce was made by Eddie Harris, owner of American Specialty Manufacturing, Inc., who used a family recipe. Eddie's Chicken Coop on Portland Avenue in Portland, Oregon, is where it was originally served in 1981.
There are only 10 ingredients and some kitchen tools needed to make this Boss Sauce at home which I explained in detail below.
The Ingredients Needs For Boss Sauce:
Vinegar: Use Bragg brand Apple Cider Vinegar or you can use another brand of apple cider vinegar.
Honey: Use Great Value or Nature's Nate Brand Honey for best results.
Sugar: Use Domino brand sugar or you can use it from your kitchen.
Mustard: Use French's Classic Yellow Mustard brand or use what you use regularly for cooking.
Red Hot Sauce: Use Frank's Red-Hot Sauce for spiciness.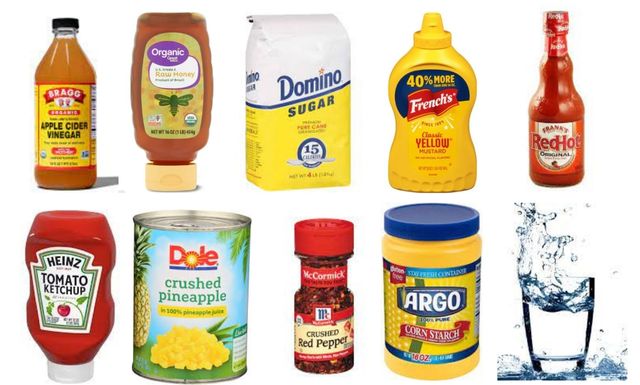 Ketchup: Use Heinz Tomato Ketchup for the best results.
Pineapple: Use fresh Crushed Pineapple or you can use canned crushed pineapple to make the puree.
Red Pepper: Use McCormick or Spicy World brand Crushed Red Pepper Flakes.
Cornstarch & Water: Use Argo Brand cornstarch and fresh water to thicken the sauce.
The Equipment & Tools Needs For Boss Sauce:
Stove, Pan, Measuring Cup, Measuring Spoon, Wooden Spoon, Glass Jar.
So, let's see How To Make Boss Sauce Recipe!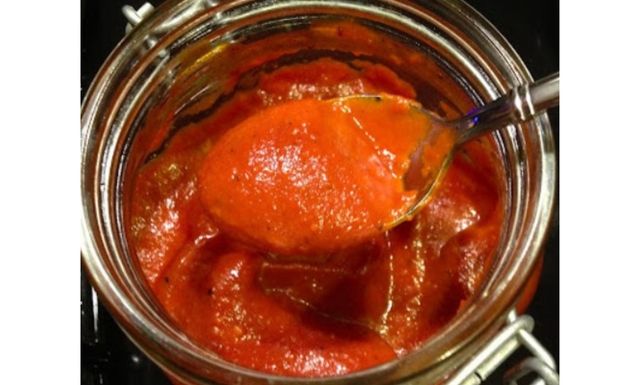 Best Boss Sauce Recipe
Just follow this Boss Sauce Recipe ingredients and directions and make a perfect Boss Sauce like Eddie Harris.
Equipment & Tools
Stove

Pan

Measuring Cup

Measuring Spoon

Wooden Spoon

Glass Jar
Ingredients  
1

cup

Sugar

¾

cup

Mustard

¾

cup

Crushed Pineapple

2

tbsp

Crushed Red Pepper Flakes

1

tsp

Cornstarch

¼

cup

Water
Instructions 
Over medium heat, heat the Apple Cider Vinegar, Sugar, and Honey in a pan or pot until the sugar is dissolved.

Add Mustard, Ketchup, and Frank's Red-Hot Sauce.

Add the Crushed Pineapple to a blender and blend until smooth puree.

Add pineapple puree to the pan.

Add Red pepper flakes and bring the mixture to a boil.

Mix the cornstarch and water in a small cup.

Mix them with a spoon and add them to the boiling sauce.

Stir Occasionally and cook on low heat until the sauce is thick.

Pour the sauce into a glass jar and let it cool for some time before use.
Nutrition
Serving:
2
tbsp
Calories:
87
kcal
(4%)
Carbohydrates:
17.7
g
(6%)
Protein:
1.4
g
(3%)
Fat:
1.5
g
(2%)
Saturated Fat:
0.1
g
(1%)
Polyunsaturated Fat:
0
g
Monounsaturated Fat:
0
g
Trans Fat:
0
g
Cholesterol:
0
mg
Sodium:
36
mg
(2%)
Potassium:
76
mg
(2%)
Fiber:
0.9
g
(4%)
Sugar:
15.7
g
(17%)
Calcium:
29
mg
(3%)
Iron:
1
mg
(6%)
Tried This Recipe?
Let Us Know How It Was & Give Ratings.
Our Other Sauce Recipes:
Valuable Tips
How To Use Boss Sauce?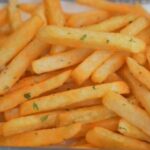 You can enjoy french fries, grilled chicken, chicken wings, burgers, sandwiches, baked potatoes, roasted veggies, fried chicken, pasta, and other foods with this boss sauce.
How To Store Boss Sauce?
The boss sauce can be kept at room temperature in your pantry or cabinet for several months. Boss Sauce's high vinegar content, which inhibits bacterial growth, contributes to its relative shelf stability. Store the sauce in a cool place for 6 months.
Can I Replace Some Ingredients?
You can just change the brands of the ingredients. You can use fresh Crushed Pineapple instead of canned crushed pineapple.
Our Other Sauce Recipes:
Conclusion
The Boss Sauce Recipe is worth trying. You only need ten ingredients and a few simple kitchen tools to make this sauce, which only takes forty minutes to prepare.
You only need to gather the ingredients and make the Boss Sauce if you want to make it at home. I hope you liked this Boss Sauce Recipe. If you enjoyed reading it and would like to spread the word about the Sauce Recipe, kindly leave a comment and forward this page to your loved ones.