If you are a fan of restaurant-style ranch then this Runza Ranch Recipe is for you. In this post, I have shared Popular Runza Ranch Recipe with some valuable information that you will like a lot I hope.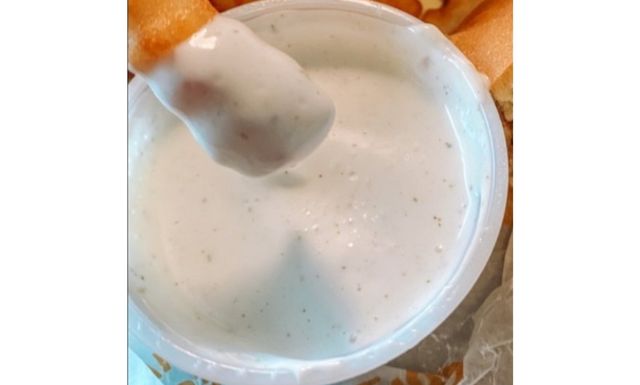 What Is Runza Ranch?
Runza is a fast food restaurant known for its signature runza sandwich. Sally Everett founded the chain in 1949, and it began expanding under Sally's son Donald Everett Sr. in 1966, and it began franchising restaurants in 1979.
Runza serves many kinds of fast-food items for their customer. With their fast-food item, they serve a ranch as a side which is very popular in the United States. There are only 12 ingredients and a few kitchenware required to make this delicious Runza Ranch, which I will go over in detail below.
The Ingredients You Will Need For Runza Ranch:
Mayonnaise: Use 365 by Whole Foods Market or Hellmann's Brand Mayonnaise for this Runza ranch.
Buttermilk: Use Guernsey or Barber's Brand Buttermilk for runza ranch, or you can use another brand.
Sour Cream: Use Daisy Pure & Natural Sour Cream or Horizon Organic Cultured Sour Cream for the best results.
Spices: Use McCormick or Badia brand onion and garlic powder or you can use what you use regularly for cooking. McCormick or Great American Spice Brand cracked black pepper or use from your kitchen.
Herbs: Use McCormick or Its Delish Brand dried dill and dried parsley or you can use fresh dill and parsley.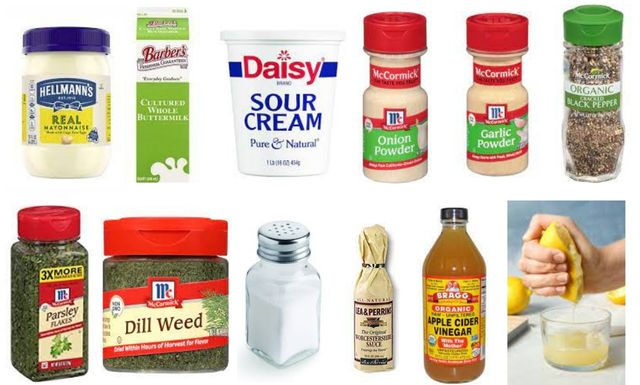 Salt: Use regular table salt or you can try sea salt or kosher salt.
Worcestershire Sauce: Use Heinz or Lea & Perrins original Worcestershire Sauce for the best taste.
Vinegar: Use Bragg brand apple cider vinegar or alternatively use Heinz White Vinegar.
Lemon Juice: Do not use store-bought lemon juice, use only freshly squeezed lemon juice.
The Equipment Needs For Runza Ranch:
Mixing Bowl, Whisk, Measuring Cup, and Glass Jar.
So let's see How To Make Runza Ranch Recipe!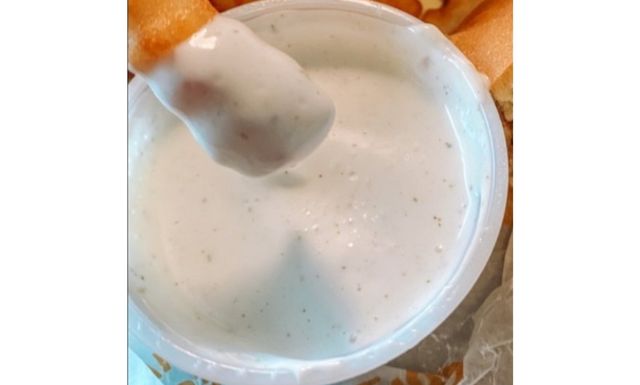 Popular Runza Ranch Recipe
Just follow this Runza Ranch Recipe ingredients and directions and make a perfect ranch Like Runza restaurant.
Equipment & Tools
Mixing Bowl

Whisk

Measuring Cup

Measuring Spoon

Glass Jar
Ingredients  
1

cup

Barber's Buttermilk

1

tsp

Garlic Powder

½

tsp

Onion Powder

1

tsp

Dried Dill

1

tsp

Dried Parsley

½

tsp

Salt

¼

tsp

Finely Cracked Black Pepper

1

tsp

Lemon Juice
Instructions 
Whisk together Mayonnaise, Sour Cream, and Buttermilk in a mixing bowl until well combined.

Add Garlic Powder, Dried Dill, Dried Parsley, Onion Powder, Salt, and Cracked Black Pepper and whisk again until well combined.

Lastly, add Worcestershire Sauce, Apple Cider Vinegar, and Fresh Lemon Juice and whisk again until well mixed.

Pour into a jar and chill in the refrigerator until ready to serve.
Nutrition
Serving:
2
tbsp
Calories:
86
kcal
(4%)
Carbohydrates:
1.1
g
Protein:
0.7
g
(1%)
Fat:
8.8
g
(14%)
Saturated Fat:
2.3
g
(14%)
Polyunsaturated Fat:
0
g
Monounsaturated Fat:
0
g
Trans Fat:
0
g
Cholesterol:
8
mg
(3%)
Sodium:
129
mg
(6%)
Potassium:
33
mg
(1%)
Sugar:
0.6
g
(1%)
Calcium:
24
mg
(2%)
Tried This Recipe?
Let Us Know How It Was & Give Ratings.
Our Other Sauce Recipes:
Valuable Information
What To Serve With Runza Ranch?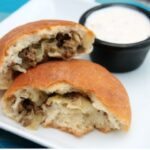 Sandwich & Veggies: A sandwich is the best pair with this Runza Ranch. Also, there are numerous options, such as carrots, celery, bell peppers, and many more.  A vegetable platter is incomplete without a side of ranch.
French Fries: Despite the fact that this is an unusual and strange combination, I believe you will enjoy it. Rather than serving your fries with ketchup, try dipping them in ranch sauce.
Wings: A traditional buffalo wing dipped in ranch is my favorite food. Try Buffalo Wings with this ranch you will be surprised. The ranch also reduces the spiciness of the buffalo sauce.
How To Store Runza Ranch In The Refrigerator?
The homemade Runza Ranch can be refrigerated in an airtight container, such as a glass jar. With proper storage, your homemade ranch will keep in the refrigerator for up to 1 week. If your ranch starts to smell or looks discolored, it's time to make a new batch. This ranch can be stored in the fridge for up to a week.
How To Store Runza Ranch In The Freezer?
Pour your ranch into a clean ice cube tray with a tablespoon. Remove any remaining air from the freezer bag. Mark the container or plastic bag with the date. It can be frozen for up to two months at 0°F.
Is Runza Ranch Healthy?
In addition to being beneficial for bone health, it also decreases the risk of coronary heart disease.
Two tablespoon serving of ranch contains 320 milligrams of sodium. Consuming this much sodium on a regular basis may result in heart problems such as high blood pressure.
Our Other Sauce Recipes:
Conclusion
It's worthwhile to try the Runza Ranch Recipe. With a few pieces of kitchen equipment, five minutes, and twelve ingredients, you can make this ranch at home without any hassle. Use this ranch as a dipping sauce for your favorite sandwiches, wings, vegetables, fries, etc.
I hope you liked this Runza Ranch Recipe. If you enjoyed this ranch recipe, we would appreciate it if you would leave a comment and share this page with your relatives.