If you are a donuts lover then this Round Rock Donut Recipe is great for you. In this post, I have shared Popular Round Rock Donut Recipe with some valuable tips that you will like a lot I hope.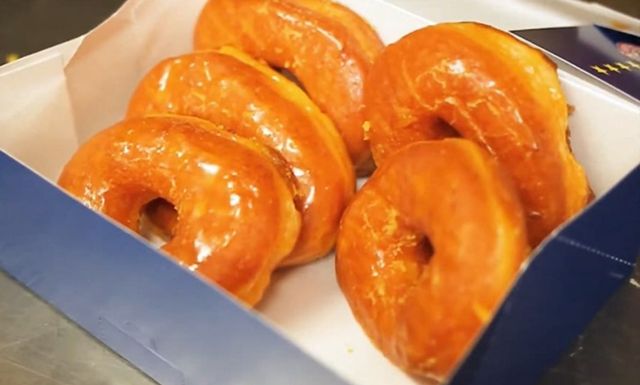 What Is Round Rock Donut?
The iconic, western-themed donut store in Round Rock provides a range of baked products. In 1926, Reinhold R. Moehring launched the Lone Star Bakery on Main Street in Round Rock. Round Rock's unique glazed donuts are renowned around the world.
The Round Rock donut is a combination of the regular cake donut and the fried yeast doughnut. The outcome is a slightly dense, yet airy donut coated in a sweet glaze. The unique shape of the donuts is achieved through hand-rolling and cutting with a specific cutter.
Round Rock Donut makes some of the finest donuts in the United States. This Round Rock Donut Recipe requires only 12 ingredients, including all of those listed below.
The Ingredients You Will Need For Round Rock Donut:
Sugar, Lard, Sour Cream, Eggs, Salt, Baking Soda, Baking Powder, Vanilla Extract, All-Purpose Flour, Vegetable Oil, Water, Confectioners' Sugar, and Vanilla Extract.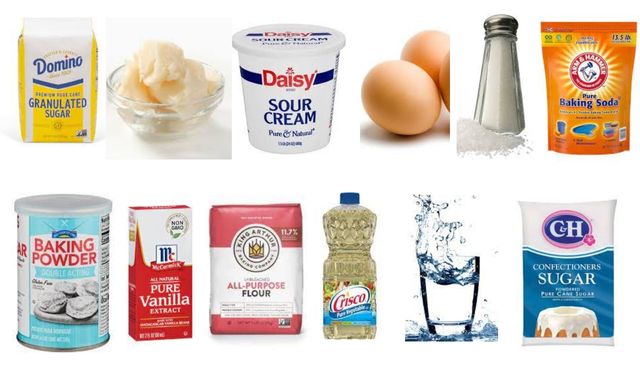 The Equipment &Tools You Will Need For Round Rock Donut:
Burner, Mixing Bowl, Measuring Spoon, Measuring Cup, Stand Mixer, Donut Cutter, Frying Pan, and Wire Rack.
So, let's see How To Make Round Rock Donut Recipe!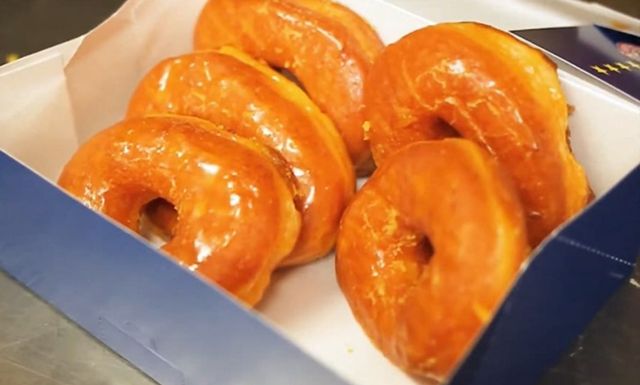 Popular Round Rock Donut Recipe
These tasty, airy donuts are ideal for a dessert or a snack. Follow this Round Rock Donut Recipe ingredients and instructions and make perfect donuts like Like Round Rock bakery.
Equipment & Tools
Burner

Mixing Bowl

Measuring Spoon

Measuring Cup

Stand Mixer

Donut Cutter

Frying Pan

Wire Rack

Plastic Wrap
Ingredients  
For Glaze
3

tbsp

Water

1 ½

cup

Confectioners' Sugar
Instructions 
Beat the lard and sugar together in a large bowl or the bowl of an electric mixer until light and fluffy.

Eggs, baking soda, baking powder, sour cream, salt, and vanilla extract are beaten into the batter.

Gradually add flour until the dough comes together.

On a lightly floured surface, roll out the dough to a thickness of approximately 1/2 inch.

To make donut shapes, use a donut cutter.

In a big pot, heat the oil over medium heat.

Fry the donuts for 2 to 3 minutes, or until golden brown.

To drain, transfer to a wire rack or paper towels.

Whisk together the water, confectioners' sugar, and vanilla extract in a small bowl until smooth

Each donut's top is coated with a glaze, and then set aside to dry.
Nutrition
Serving:
1
piece
Calories:
210
kcal
(11%)
Carbohydrates:
25
g
(8%)
Protein:
1.9
g
(4%)
Fat:
11.4
g
(18%)
Saturated Fat:
4.7
g
(29%)
Monounsaturated Fat:
0
g
Trans Fat:
0
g
Cholesterol:
42
mg
(14%)
Sodium:
349
mg
(15%)
Potassium:
43
mg
(1%)
Fiber:
0.3
g
(1%)
Sugar:
19.2
g
(21%)
Calcium:
20
mg
(2%)
Iron:
0
mg
Tried This Recipe?
Let Us Know How It Was & Give Ratings.
Our Other Useful Posts:
Valuable Tips
Can I Make These Douts Ahead Of Time?
Yes, you could make the doughnuts ahead of time and store them at room temperature in an airtight container for up to 2 days. However, They are the finest eaten just out of the fryer.
What To Serve With Round Rock Donuts?
Fruit Salad: It's best to serve a lighter side dish with doughnuts to counteract all the sweetness. A fruit salad is ideal for this.
Eggs and Bacon: The most wonderful food ever made is bacon. The ideal side dish to serve with doughnuts is either fried or baked bacon and steamed or fried eggs.
Quinoa Salad: Quinoa can be consumed in a variety of ways, but a salad is one of the best. It is incredibly versatile and rich in nutrients. Quinoa Salad makes a good side dish to go with Round Rock doughnuts.
Grilled Cheese Sandwich: Sandwiches with grilled cheese are another traditional food that is always in style. Grilled cheese sandwiches are great with Round Rock donuts as a side.
How To Store Round Rock Donuts In The Fridge?
In general, I would suggest that donuts only keep at room temperature for two days. You can increase their shelf life by storing them in the refrigerator. The doughnuts would then remain fresh for four to five days.
Can You Freeze Donuts?
Donuts can be frozen for a maximum of three months. The simplest way to do this is to place them in a large freezer bag. Donuts should be divided with wax paper when stacked to prevent them from freezing together. Before putting the bag in the freezer, press the sides to release any extra air.
How To Reheat These Round Rock Donuts?
These donuts can be heated thoroughly in a 350°F oven for 6 to 8 minutes if you need to reheat them.
Our Other Useful Posts:
Conclusion
You should try the Round Rock Donut Recipe. With just 12 ingredients, 55 minutes of preparation time, and 9 pieces of equipment, you can make easily these delicious donuts at home. The Round Rock Donut is best served as a snack or dessert, and you can also serve it at events like parties and get-togethers.
You only need to gather the necessary ingredients to make up a batch of delicious donuts for your loved ones. I hope you liked this Round Rock Donut Recipe. If you enjoyed this recipe for donuts, we would appreciate it if you would leave a comment and share it with your loved ones.