If you are looking for Wegmans Garlic Tuscan Bread Recipe then you are on the right blog page. In this post, I have shared the Copycat Wegmans Garlic Tuscan Bread Recipe with some useful information that you will like a lot I hope.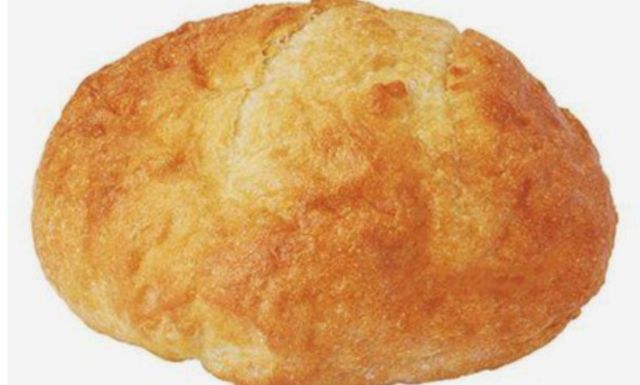 what is Wegmans Garlic Tuscan Bread?
Wegmans Garlic Tuscan Bread is a special kind of bread that's packed with flavors. It's a delicious, savory bread made with ingredients like garlic and Tuscan flavors that make it tasty and aromatic. This bread has a crispy crust on the outside and a soft, chewy inside.
It's a little different from regular bread because it's enriched with garlic oil on top, giving it a distinct taste and aroma that garlic lovers really enjoy. The making of this bread involves a process where the dough is prepared with specific ingredients such as bread flour, water, durum wheat flour, and a mix of other additives.
After mixing and allowing the dough to rest, it goes through proofing and baking stages in an oven, resulting in a beautifully golden-brown crust. Once baked, it's brushed with more garlic oil, adding extra flavor and making it really tasty. Wegmans Garlic Tuscan Bread is perfect to enjoy on its own or paired with soups, salads, or as a side with meals.
The Ingredients & Tools Needs For Wegmans Garlic Tuscan Bread
The ingredients and Tools are as follows:
Ingredients:
Bread Flour: You will need 1 1/2 cups of bread flour. Use King Arthur or Bob's Red Mill brand bread flour.
Water: You will need 2/3 cup of water to make the dough.
Semolina Flour: You will need 1 1/3 tbsp of wheat flour. Use Bob's Red Mill or PuroRaw brand Semolina Flour.
Sea Salt: You will need 1/2 tsp of sea salt. Use Celtic Sea Salt or you can use what you have on hand.
Yeast: You will need 1/4 tsp of yeast. Use Anthony's brand yeast or use what you have on hand.
Ascorbic Acid: You will need 1/8 tsp of ascorbic acid (vitamin C). Use It's Just or It's Just brand ascorbic acid.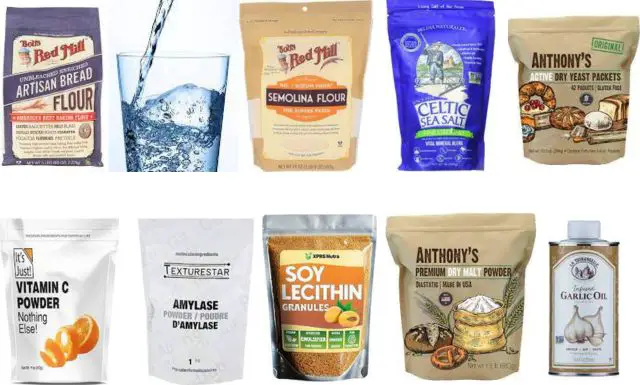 Amylase Enzyme Powder: You will need 1/8 tsp of amylase enzyme powder. Use Texturestar brand amylase enzyme powder.
Soy Lecithin: You will need 1/8 tsp of soy lecithin. Use XPRS Nutra brand soy lecithin.
Diastatic Malt Powder: You will need 1/8 tsp of diastatic malt powder. Anthony's brand diastatic malt powder is recommended.
Garlic Oil: You will need some garlic oil for topping. Use La Tourangelle brand garlic oil.
Equipment & Tools:
You will need a Dutch Oven, Mixing Bowl, Measuring Cup, Measuring Spoon, and Serving Plate.
So, let's see How To Make Wegmans Garlic Tuscan Bread Recipe at Home!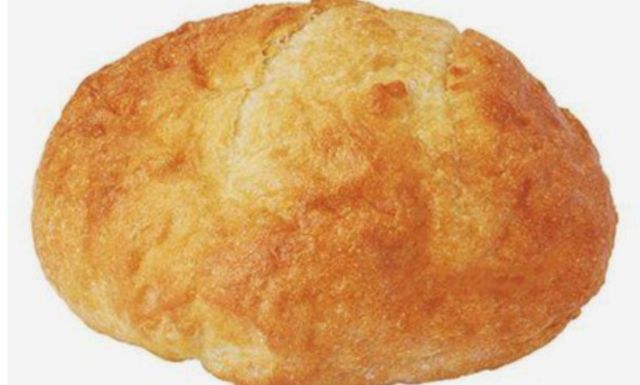 Wegmans Garlic Tuscan Bread Recipe
Follow this Wegmans Garlic Tuscan Bread Cookie Recipe ingredients and directions to make the perfect Garlic Tuscan Bread like Wegmans.
Equipment & Tools
Dutch Oven

Mixing Bowl

Measuring Cup

Measuring Spoon

Serving Plate
Ingredients  
1 ½

cups

Bread Flour

⅔

cup

Water

½

tsp

Sea Salt

¼

tsp

Yeast

Garlic Oil For Topping
Instructions 
Combine water, Semolina flour, sea salt, yeast, ascorbic acid, amylase enzyme powder, soy lecithin, and diastatic malt powder in a bowl. Mix well.

Add bread flour to the mixture and stir until there is no dry flour left.

Allow the dough to rest for 1 hour.

Lightly wet your hands to avoid sticking and stretch the dough from the edge of the bowl towards the center, folding it.

Repeat this process around the bowl until you have a smooth dough ball.

Place the dough in the fridge for 12 to 18 hours.

After the resting period, press out any large air bubbles.

Fold the dough one more time and shape it into a dough ball.

Let the dough proof until it doubles in size.

Preheat the oven to 420°F (215°C) with a Dutch oven inside.

Bake the dough with the lid on for approximately 30 minutes, then remove the lid and bake for an additional 10 to 15 minutes or until the bread reaches the desired browning.

Brush the hot loaf with garlic oil.

Allow the bread to cool until the crust softens before slicing and serving.
Tried This Recipe?
Let Us Know How It Was & Give Ratings.
Our Other Recipes:
Variation & Tips For Wegmans Garlic Tuscan Bread Recipe
Variations:
Herb Infusion: Add chopped fresh herbs like rosemary, thyme, or oregano to the dough for an extra burst of flavor and aroma.
Cheese Twist: Incorporate shredded Parmesan, mozzarella, or Asiago cheese into the dough for a cheesy twist to the bread.
Spicy Kick: For a spicy touch, add red pepper flakes or chopped jalapeños to the dough mixture.
Tips:
Dough Consistency: Ensure the dough is not too dry or too sticky. Adjust by adding a little water or flour if needed for the right texture.
Proper Proofing: Allow the dough to be proofread in a warm, draft-free area. This helps the bread rise properly, giving it a light and airy texture.
Garlic Oil Application: Be generous when brushing the hot bread with garlic oil after baking. It enhances the flavor and adds a delicious aroma, but ensure the bread cools a bit to let the crust soften before slicing for the best taste.
what to serve with Wegmans Garlic Tuscan Bread?
Wegmans Garlic Tuscan Bread goes great with many dishes:
Soups and Stews: It's perfect for dipping into soups like tomato, minestrone, or vegetable soup. The garlic flavor complements the warmth of the soups.
Grilled or Roasted Meats: It can be served with grilled chicken, steak, or roasted vegetables, adding a tasty element to your main course.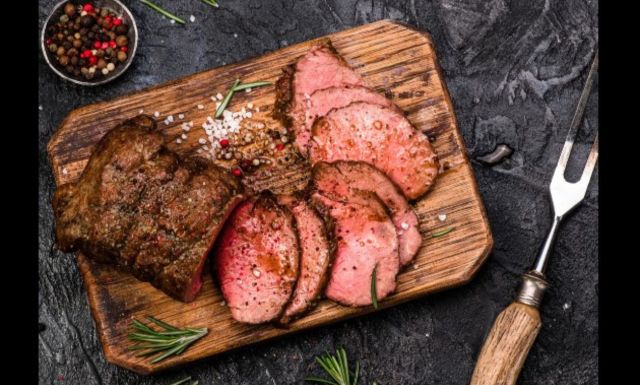 Salads: Serve it with a fresh garden salad or a Caesar salad. The bread's crusty exterior and soft inside pair well with the crispiness of salads.
Pasta Dishes: It's fantastic alongside pasta, whether it's spaghetti with marinara sauce, creamy Alfredo, or a classic pesto. The bread is great for sopping up the delicious sauces.
Cheese and Dips: Enjoy it with a selection of cheeses or dips like hummus, olive tapenade, or spinach artichoke dip. The flavors work together for a delightful snack or appetizer.
Our Other Recipes:
FAQs about Wegmans Garlic Tuscan Bread Recipe
What makes this bread "Tuscan"?
This bread is called "Tuscan" because it's inspired by the flavors and style of bread traditionally made in Tuscany, Italy. It often includes ingredients commonly used in Tuscan cuisine.
Can I make this bread without a Dutch oven?
Yes, you can! If you don't have a Dutch oven, you can bake the bread on a baking sheet. It might not have the same crusty exterior, but it'll still taste delicious.
Can I freeze this bread?
Yes, you can freeze this bread. Once it's cooled completely, wrap it tightly in plastic wrap or a freezer bag. Thaw it at room temperature when you're ready to eat it.
How long does this bread stay fresh?
The bread usually stays fresh for a few days if stored properly in an airtight container or wrapped in plastic. However, like most bread, it's best enjoyed fresh.
how to reheat Wegmans Garlic Tuscan Bread?
To reheat Wegmans Garlic Tuscan Bread, preheat your oven to 350°F (175°C). Wrap the bread in aluminum foil and place it in the oven for about 10-15 minutes until warmed through. Alternatively, you can slice the bread and warm individual slices in a toaster or toaster oven.
Our Other Recipes:
Conclusion
Wegmans Garlic Tuscan Bread is a delicious, aromatic bread packed with flavors inspired by Tuscan cuisine. Its crispy outer crust and soft, chewy inside make it a delightful addition to meals. The bread's garlic-infused taste adds a special zing, perfect for dipping in soups, serving with salads, and pasta dishes, or enjoying with cheeses and dips.
While the recipe might involve a few steps, the resulting bread is worth the effort, offering a homemade taste that complements various dishes. With its versatility and rich, savory flavors, Wegmans Garlic Tuscan Bread is a delightful treat for those who love tasty, aromatic bread.