If you are a fan of restaurant-style breadsticks then this Kilroys Breadstick Recipe is for you. In this post, I have shared the Popular Kilroys Breadstick Recipe with some valuable tips that you will like a lot I hope.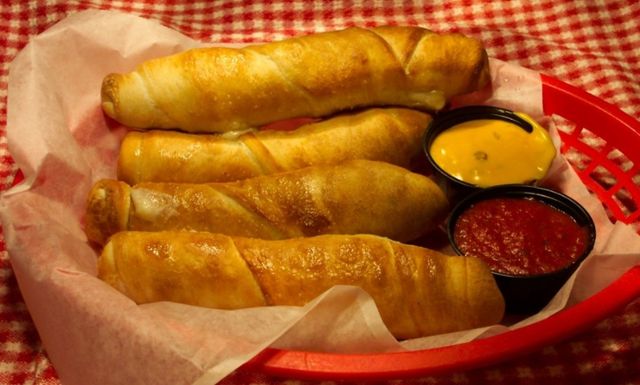 What Is Kilroys Breadstick?
Kilroy's is a grill and bar restaurant that is very popular for its delicious cuisine. They serve Wisconsin Cheese Curds, Loaded Spuds, Quesadillas, Mini Corn Dogs, Fried Pickle Chips, Nachos, BBQ Sliders, Southwestern Egg Rolls, Chicken Tenders, Buffalo Chicken Dip, Wings, and Special Breadsticks for their customer.
Today I am going to share with you their special breadstick recipe. Kilroy's Breadstick is stuffed with Mozzarella cheese and pepperoni and prepared with pizza dough. Served with marinara and cheese sauce on the side.
Only 10 ingredients and some kitchen equipment are needed to make this Kilroys Breadstick, which I explained in detail below.
The Ingredients For Kilroys Breadstick:
Milk: Horizon or Organic Valley brand whole milk for the best result.
Sugar: Use Domino brand cane sugar or you can use another brand.
Yeast: Bob's Red Mill or Fleischmann's brand Active Dry Yeast for the dough.
All-Purpose Flour: Use Gold Medal or King Arthur brand all-purpose flour for the dough.
Salt: Use McCormick or Morton brand sea salt.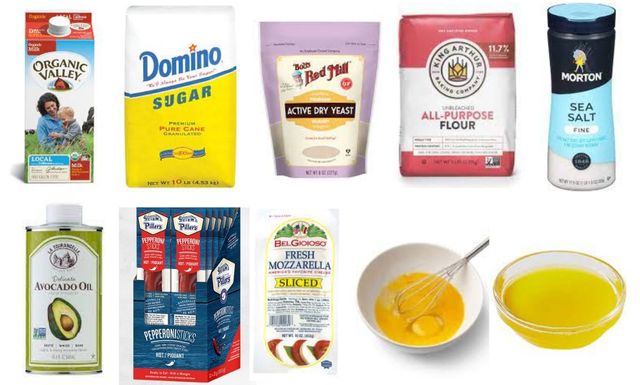 Oil: Use Brand: La Tourangelle brand avocado oil or use any vegetable oil.
Pepperoni Stick: Use Piller's brand pepperoni sticks (per stick 25 grams) or you can use another brand.
Mozzarella Cheese: Use Trader Joe's or BelGioioso brand mozzarella cheese. Cut into 10 sticks (per stick 10 grams.)
Butter: Use Kerrygold unsalted butter, melted for a good result.
Egg: Use one larger egg for egg wash.
The Equipment Needs For Kilroys Breadstick:
Oven, Stand Mixer, Mixing Bowl, Measuring Cup, Measuring Spoon, Cutting Board, Knife, Dam Cloths, Parchment Paper, And Pastry Brush.
So let's see How To Make Kilroys Breadstick Recipe at home!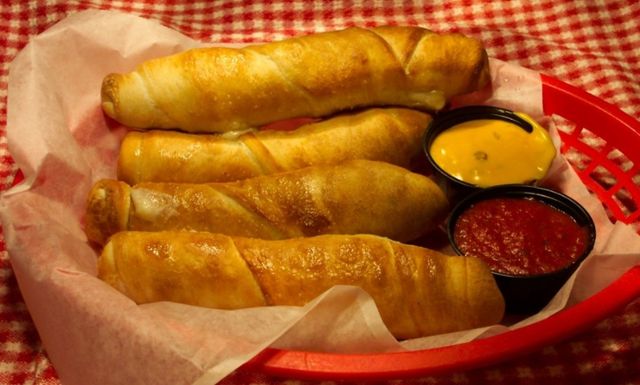 Popular Kilroys Breadstick Recipe
Follow the Kilroys Breadstick Recipe ingredients and instructions to make perfect breadsticks like Kilroy's Bar & Grill restaurant.
Equipment & Tools
Oven

Stand Mixer

Mixing Bowl

Measuring Cup

Measuring Spoon

Cutting Board

Knife

Dam Cloths

Pastry Brush
Instructions 
Make The Breadstick Dough:
Combine the warmed whole milk, cane sugar, and active dry yeast in a mixing bowl. Allow it to get bubbly by stirring it.

Combine the all-purpose flour, salt, and avocado oil in the bowl of a stand mixer fitted with a dough hook.

Once the yeast mixture has become bubbly and active, add it to the flour mixture and knead until the dough is soft and elastic.

Cover the dough with a damp cloth and place it in a lightly oiled bowl.

Allow the dough to rise in a warm place until it doubles in size.

Punch the dough down and divide it into 10 equal halves once it has risen.

Form each piece of dough into a 10- to 12-inch-long log.
Wrap The Pepperoni And Cheese In The Dough:
With one hand, take the pepperoni stick and mozzarella cheese.

Then, using your other hand, begin at one end and coil the dough around the pepperoni and cheese, tucking the end under as you go.

Place the breadstick on a large baking sheet that has been lined with parchment paper.

Repeat the process with the rest of the ingredients.

Cover the tray with a damp cloth and set aside to rise until the breadsticks are puffy.
Bake The Breadsticks:
Preheat your oven to 375 degrees Fahrenheit.

Remove the dam cloth and lightly coat the tops with the beaten egg using a pastry brush.

Bake the breadsticks for 2 minutes at 375°F, then lower to 350°F for another 10-12 minutes.

After baking the pepperoni breadsticks, brush the tops with melted butter.

Enjoy your Kilroys Breadsticks at home!
Nutrition
Serving:
1
Breadstick
Calories:
325
kcal
(16%)
Carbohydrates:
12.2
g
(4%)
Protein:
14.6
g
(29%)
Fat:
23.7
g
(36%)
Saturated Fat:
8.3
g
(52%)
Polyunsaturated Fat:
0
g
Monounsaturated Fat:
0
g
Trans Fat:
0
g
Cholesterol:
57
mg
(19%)
Sodium:
950
mg
(41%)
Potassium:
200
mg
(6%)
Fiber:
0.6
g
(3%)
Sugar:
3.2
g
(4%)
Calcium:
48
mg
(5%)
Iron:
1
mg
(6%)
Tried This Recipe?
Let Us Know How It Was & Give Ratings.
Our Other Helpful Recipes:
Valuable Tips
What To Serve With Kilroys Breadstick?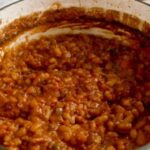 Baked Beans, Ginger Garlic Soup, Melted Parmesan Cheese, Butter Chicken, Baked Veggies, Chicken Salad, and Poached Eggs with Grated Cheese are goes well with Kilroy's Breadstick as a side dish.
How To Store Kilroys Breadstick?
Refrigerating breadsticks causes the bread to dry out and grow stale faster than leaving them at room temperature. If you seal them in an airtight container, cheese breadsticks will stay fresh for three days at room temperature. Baked breadsticks can be stored in the freezer for up to 3 months.
How To Reheat Kilroys Breadstick?
To reheat your Kilroys Breadstick, bake your leftover breadsticks for 7-10 minutes at 350°Fahrenhiet for best results. You can also reheat leftover breadsticks in the microwave or air fryer. To bring back the flavor of your leftover breadsticks, season them with butter.
Our Other Helpful Recipes:
Conclusion
The Kilroys Breadstick Recipe is worth trying. With only 10 ingredients and basic cooking skills, you can make this delectable breadstick at home in 2 hours. As a side dish, these Kilroys Breadsticks are ideal for parties and other social gatherings.
All you have to do is gather the ingredients for Kilroys Breadstick and prepare it for your family. I hope you liked this Kilroys Breadstick Recipe. If you like this breadstick recipe, please leave a comment and share it with your friends and family.