If you are a Nachos lover then this Danny's Nachos Recipe is for you. In this post, I have shared the Popular Danny's Nachos Recipe with full details explanation that you will like very much I hope.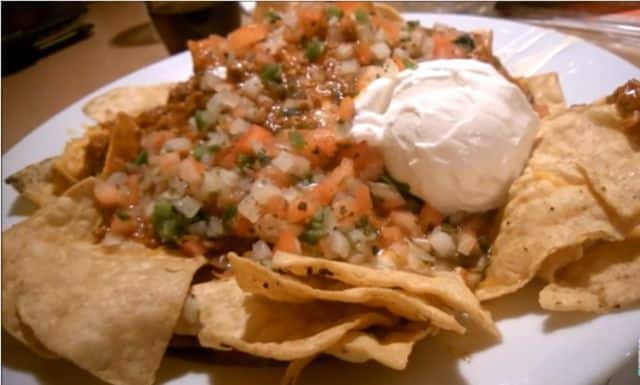 What Are The Danny's And Nachos?
Danny's:
An American chain of table-service diner restaurants is called Denny's. It runs more than 1,700 eateries throughout various nations.
Denny's began franchising in 1963. The majority of Denny's restaurants are currently franchised-owned. It was originally a coffee shop with its name Danny's Donuts, Denny's was famous for being open and serving breakfast, lunch and dinner every day.
Nachos:
Nachos typically include ground beef or grilled chicken, lettuce, chilli peppers, olives, tomatoes, and toppings such salsa, guacamole, or sour cream, as well as fried tortilla chips or Totopos covered in melted cheese or cheese sauce.
In its simplest form, the nachos could be simply chips covered in cheese and served as a snack or appetizer, whereas others can be substantial enough to serve as a main meal. Ignacio Anaya, who created the meal in 1941 for patrons at the Victory Club restaurant in Piedras Negras, Coahuila, is honoured by having his name attached to it.
What Is Danny's Nachos?
Danny's Restaurant serves an appetizer called Danny's Nachos. Danny's Nachos are savoury, creamy, sour, and packed with a delicious crunch. In the USA, Danny's Nachos is particularly well-liked. If you want to make Danny's Nachos at home then you will need the following equipment and ingredients:
Equipment You Will Need: Mixing Bowl, Cutting Board, Knife, Measuring Cup, Measuring Spoon, Stovetop.
Ingredients You Will Need: Tortilla Chips, All-purpose flour, Milk, Butter, Shredded Cheddar cheese, Sour cream
Ingredients You Will Need For Pico De Gallo: Red tomatoes, white onion, jalapenos, scallions, Lemon juice, and Salt.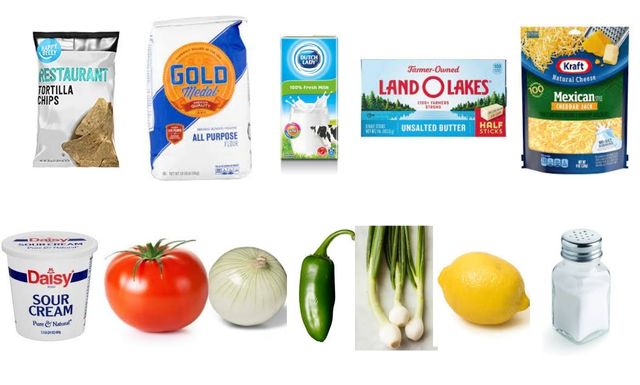 So without wasting time let's start Danny's Taco Recipe!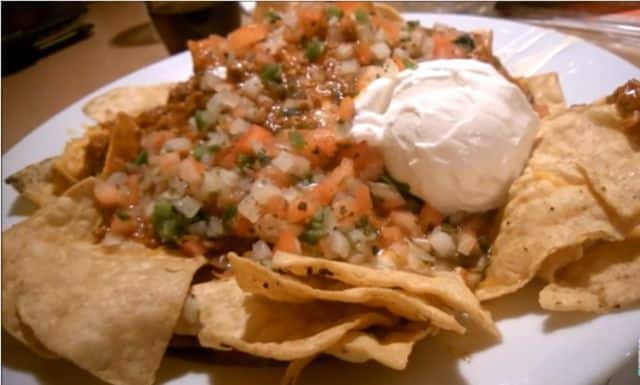 Popular Danny's Nachos Recipe
Danny's Nachos are savoury, creamy, sour, and packed with a delicious crunch. Follow this Danny's Nachos Recipe ingredients and directions and make a perfect Nachos like Danny's Restaurant.
Equipment & Tools
Mixing Bowl

Cutting Board

Knife

Measuring Cup

Measuring Spoon

Stovetop.

Sauce Pan
Ingredients  
For Pico De Galo
3

Red tomatoes

¾

cup

White Onion, Chopped

3

tbsp

Jalapeno, Chopped

¾

cup

Scallions, Chopped

2

tbsp

Lemon juice

Salt To Taste
Instructions 
Chop up all the fresh salad ingredients for the Pico de Gallo. Sprinkle with salt and lemon juice. Place aside at room temperature.

Place all of the tortilla chips onto a tray prior to making your cheese sauce. Once they're ready to serve, you can top them with cheese sauce or pico de gallo. Set aside.

Switch on the stove and place a pan on top. Add butter, and allow it to melt. Incorporate flour into the melting butter and mix. Add milk to the mixture and mix continuously.

Add the cheese to the boiling milk using a wooden spoon as soon the milk begins to get to a boil. Remove the cheese roux and turn the heat off.

Make the tortillas fill with salsa and cheese sauce and then enjoy. Along with tacos, the tortillas can be topped with seasoned meat, black beans, corn, and black olives.

To keep the stacked tortillas fresh, top them with some shredded cheese before baking. The tortillas will regain their crispiness when cooked with cheese. It simply takes a short while.
Notes
Add some jalapenos or green chillies to the mixture if you want your nachos to have a little bit more heat.
Try different kinds of cheese to give a different taste flavour. Pepper Jack or Colby Jack are good options.
To make it vegetarian you can simply leave out the diced tomatoes and the sour cream. Include Refried or black beans.
Nutrition
Serving:
0.5
cup
Calories:
309
kcal
(15%)
Carbohydrates:
12
g
(4%)
Protein:
13.2
g
(26%)
Fat:
23.6
g
(36%)
Saturated Fat:
14.7
g
(92%)
Polyunsaturated Fat:
0
g
Monounsaturated Fat:
0
g
Trans Fat:
0
g
Cholesterol:
65
mg
(22%)
Sodium:
295
mg
(13%)
Potassium:
243
mg
(7%)
Fiber:
1.3
g
(5%)
Sugar:
2.9
g
(3%)
Calcium:
381
mg
(38%)
Iron:
1
mg
(6%)
Tried This Recipe?
Let Us Know How It Was & Give Ratings.
Have a look at our Outback Steakhouse Potato Soup Recipe if you are interested.
Valuable Tips
What To Serve With Danny's Nachos?
You can serve Danny's Nachos with Burritos, Tacos, Quesadillas, Spanish Rice, Sloppy Joes, Black Bean Soup, Refried Beans, and Chicken Wings.
Can I Replace Some Ingredients?
You can certainly utilize a different kind of pepper to replace jalapeno peppers. Other options include habanero peppers, serrano peppers, and some bell peppers. Make sure to note that using different varieties of pepper can alter the taste that the food.
How to Store Danny's Nachos?
To avoid the chips from getting soggy when storing nachos, remove any wet toppings as soon as feasible. Nachos should be placed in an airtight container or freezer bag at room temperature and covered with a paper towel before the container is sealed. In the refrigerator, nachos last for three to four days.
How To Reheat Danny's Nachos?
The most effective method of reheating nachos is to bake them in the oven. Preheat your oven up to 300 degF and take out any toppings that are cold from the nachos. Place a tray on lined parchment and lay the chips on top. Reheat the chips with nachos for 12-15 minutes.
Can I Make Denny's Nachos Ahead Of Time?
You can prepare Denny's Zesty Nachos in advance time. Simply put the nachos together and keep them in the refrigerator till you're prepared to bake them. Bake them for about 10 minutes or until the cheese melts and is bubbly.
You can look at our Crockpot Turkey Wings With Onion Soup Mix Recipe If you're interested.
Take a peek at our Jason's Deli Broccoli Cheese Soup Recipe if you're interested.
Conclusion
Danny's Nachos Recipe is worth trying. Each cheesy and crispy bite contains everything the cheese a lover could desire. This Denny's Nachos Recipe is the best core recipe for spicy and sour cheese nachos. The preparation time for this Danny's Nachos Recipe is only 40 minutes. It is one of those foods that can be made quickly and easily.
To easily prepare this delicious nacho for your family, just gather the necessary supplies. I hope you enjoyed Danny's Nachos Recipe. kindly share your thoughts with us by posting a comment below.