If you are looking for Wap Juice Recipe then you are on the right blog page. In this post, I have tried to make the Best Wap Juice Recipe with some useful information that you will like a lot I hope.
what is Wap Juice?
Wap Juice is a delicious and refreshing drink that you can make easily at home. It's a mix of cranberry juice, pineapple juice, lemon juice, apple cider vinegar, and a touch of honey for sweetness. This tasty beverage is served over ice, making it perfect for cooling down on a hot day.
The cranberry juice gives it a fruity and slightly tart flavor, while the pineapple juice adds a tropical twist. The hint of lemon juice adds a zesty kick, and the apple cider vinegar brings a unique taste. The honey sweetens everything up, creating a well-balanced and flavorful drink.
To make Wap Juice, simply mix all the ingredients in a glass with some ice, stir it well, and enjoy the delightful combination of flavors. Whether you're looking for a non-alcoholic party drink or a refreshing treat for yourself, Wap Juice is a simple and tasty option to quench your thirst.
The Ingredients & Tools Needs For Wap Juice
The ingredients and Tools are as follows:
Ingredients:
Cranberry Juice: You will need 4 oz of cranberry juice. Use fresh cranberry juice or you can use Ocean Spray brand cranberry juice to get the best result.
Pineapple Juice: You will need 4 oz of pineapple juice. Use fresh pineapple juice or you can use Dole brand pineapple juice to get the best result.
Lemon Juice: You will need 1/2 oz of lemon juice. Use Realime brand lemon juice or you can use freshly squeezed lemon juice.
Apple Cider Vinegar: You will need 1/2 oz of apple cider vinegar. Use Bragg or Heinz brand apple cider vinegar.
Honey: You will need 2 tsp of honey. Use Pure Southern Honey or Member's Mark brand pure honey.
Ice Cubes: You will need some best quality ice cubes to cool the juice.
Equipment & Tools:
You will need a Jigger, Measuring Spoon, Stirring Spoon, and 16 oz Pint Glass.
So, let's see How To Make the Wap Juice Recipe at Home!
Best Wap Juice Recipe
Follow this Wap Juice Recipe ingredients and directions to make the perfect Wap Juice like a professional mixologist.
Equipment & Tools
1 Jigger

1 Measuring Spoon

1 Stirring Spoon

1 Pint Glass
Ingredients  
½

oz

Lemon Juice

Ice Cubes
Instructions 
Grab a pint glass (about 16 oz) and put in some ice cubes.

Pour in the cranberry juice, pineapple juice, and lemon juice, and add the apple cider vinegar.

Add the honey for sweetness.

Use a spoon to mix everything really well until it's all blended together.

That's it! Your tasty Wap Juice is ready to be sipped and enjoyed.
Nutrition
Serving:
10
oz
Calories:
172
kcal
(9%)
Carbohydrates:
42.3
g
(14%)
Protein:
0.6
g
(1%)
Fat:
0.1
g
Saturated Fat:
0.1
g
(1%)
Polyunsaturated Fat:
0
g
Monounsaturated Fat:
0
g
Trans Fat:
0
g
Cholesterol:
0
mg
Sodium:
7
mg
Potassium:
216
mg
(6%)
Fiber:
0.5
g
(2%)
Sugar:
39.9
g
(44%)
Vitamin A:
0
IU
Vitamin C:
0
mg
Calcium:
59
mg
(6%)
Iron:
0
mg
Tried This Recipe?
Let Us Know How It Was & Give Ratings.
Our Other Drinks Recipes:
Variations & Tips For Wap Juice Recipe
Variations:
Tropical Twist: For a more exotic flavor, swap out the cranberry juice with mango juice. This gives your Wap Juice a tropical vibe, perfect for those who love a hint of the tropics in their drink.
Berry Blast: Experiment with different berry juices, like blueberry or mixed berry blends, in place of cranberry juice. This variation adds a diverse and rich berry taste to your Wap Juice, creating a delightful fusion.
Citrus Fusion: If you're a citrus enthusiast, try replacing the pineapple juice with orange juice. This citrusy twist brings a sunny and refreshing taste to your Wap Juice, making it a fantastic choice for citrus lovers.
Tips:
Adjust Sweetness: Taste your Wap Juice as you mix it, and if you prefer a sweeter drink, add a bit more honey. Adjusting the sweetness ensures your drink is just right for your taste buds.
Chill Ingredients: Before making Wap Juice, chill the juices in the refrigerator. Cold ingredients make for a more refreshing drink, especially on warm days.
Garnish with Fresh Fruit: Elevate the presentation and flavor by garnishing your Wap Juice with fresh fruit slices, such as lemon or pineapple. It adds a visually appealing touch and enhances the overall experience.
what to serve with wap juice?
Wap Juice pairs well with light and refreshing snacks that won't overpower its fruity and tangy flavors. Here are some simple ideas:
Fresh Fruit Platter: Serve a platter of fresh fruits like sliced strawberries, watermelon, or grapes. The sweetness of the fruits complements the flavors of Wap Juice.
Chicken Skewers: If you're in the mood for something more substantial, try grilled chicken skewers. They're easy to eat and won't overpower the refreshing taste of Wap Juice.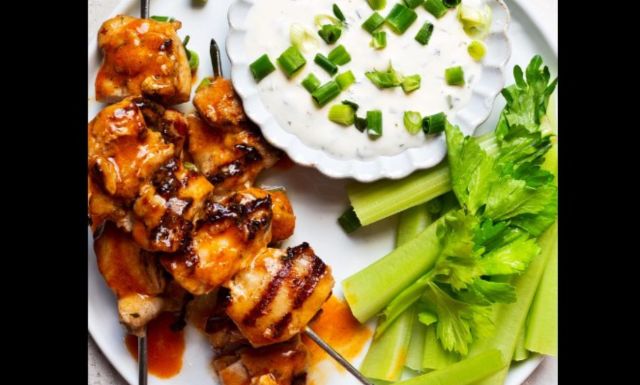 Cheese and Crackers: Set out a variety of cheese and some crackers. The mild flavors of cheese won't compete with the drink but will provide a nice contrast.
Vegetable Sticks with Dip: Offer crunchy vegetable sticks like carrots and cucumber with a light dip, such as ranch or hummus. It adds a satisfying crunch to balance the drink.
Our Other Drinks Recipes:
Frequently Asked Questions about Wap Juice Recipe
Can I adjust the sweetness of Wap Juice?
Absolutely! If you prefer a sweeter taste, you can add a bit more honey while making the Wap Juice. Adjusting the sweetness ensures it suits your personal taste.
Are there variations of Wap Juice?
Yes, you can try different variations! For example, you can make a Tropical Twist by using mango juice instead of cranberry, a Berry Blast with mixed berry juices, or a Citrus Fusion by swapping pineapple juice for orange juice.
What can I serve with Wap Juice?
Wap Juice goes well with light snacks like a fresh fruit platter, cheese, and crackers, vegetable sticks with dip, or even simple grilled chicken skewers. These pairings complement the drink without overwhelming its flavors.
Can I make Wap Juice in advance?
While it's best served fresh, you can prepare the ingredients in advance and mix them when you're ready to enjoy. Remember to chill the juices before making the Wap Juice for a more refreshing experience.
Our Other Drinks Recipes:
Conclusion
Wap Juice is a delightful and easy-to-make drink that brings together the sweet, tart, and refreshing flavors of cranberry juice, pineapple juice, lemon juice, apple cider vinegar, and honey. With its simple recipe and customizable variations, Wap Juice offers a tasty and cooling beverage for any occasion.
Whether you enjoy it on a hot day or as a non-alcoholic party option, the combination of fruity goodness makes it a go-to choice. Experiment with different twists, adjust the sweetness to your liking and serve it alongside light snacks for a complete and enjoyable experience. Cheers to the simple joy of Wap Juice!