If you are looking for the Yoni Juice Recipe then you are on the right blog page. In this post, I have shared the Popular Yoni Juice Recipe with some useful information that you will like a lot I hope.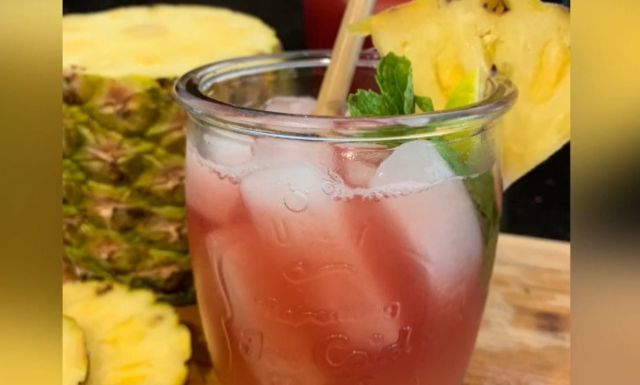 What Is Yoni Juice?
Yoni juice is a drink made with natural ingredients that some people believe can have health benefits. The word "yoni" is often used to refer to the female reproductive organs in certain cultures.
Yoni juice typically includes ingredients like cranberry juice, pineapple juice, lime juice, honey, apple cider vinegar, water, and fresh mint. These ingredients are mixed together to create a tasty and refreshing beverage.
Proponents of yoni juice claim that it can help with things like digestion, and hydration, and provides essential vitamins and minerals. Some also think it may have benefits for women's health.
However, it's important to note that scientific evidence supporting these claims is limited, and it's always a good idea to consult with a healthcare professional before making significant changes to your diet. Ultimately, yoni juice is a personal choice, and whether you enjoy it or not is up to your taste buds.
The Ingredients & Tools Needs For Yoni Juice
The ingredients and Tools are as follows:
Ingredients:
Cranberry Juice: You will need 3 cups of pure cranberry juice. Use fresh cranberry juice or you can use Ocean Spray brand cranberry juice.
Pineapple Juice: You will need 1 1/2 cups of pure pineapple juice. Use Fresh pineapple juice or you can use Dole brand pineapple juice as an alternative.
Lime Juice: You will need 1 1/2 tbsp of lime juice. Use fresh lime juice or you can use Santa Cruz brand Organic lime juice as an alternative.
Honey: You will need 3 tbsp of local raw honey. Use Local Hive or Local Bee Honey brand local raw honey to get the best result.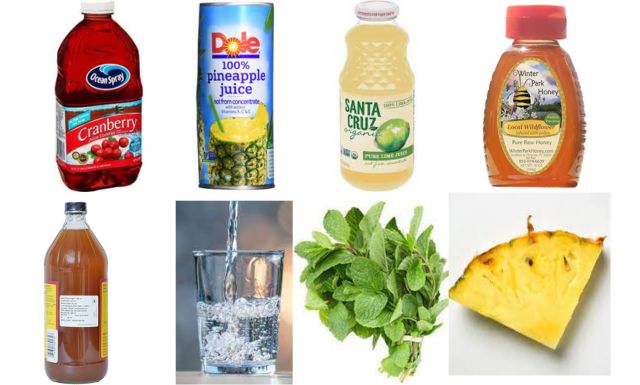 Apple Cider Vinegar: You will need 3 tbsp of apple cider vinegar. Use Bragg brand apple cider vinegar or use what you have on hand.
Water: You will need 3 cups of water for this delicious yoni juice.
Mint Leaves: You will need some fresh mint leaves. for a mint flavor.
Pineapple Wege: You will need a fresh pineapple wedge to garnish the drink.
Equipment & Tools:
You will need a Jar, Measuring Cup, Measuring Spoon, Knife, Stirring Spoon, and Serving Glass.
So, let's see How To Make Yoni Juice Recipe at Home!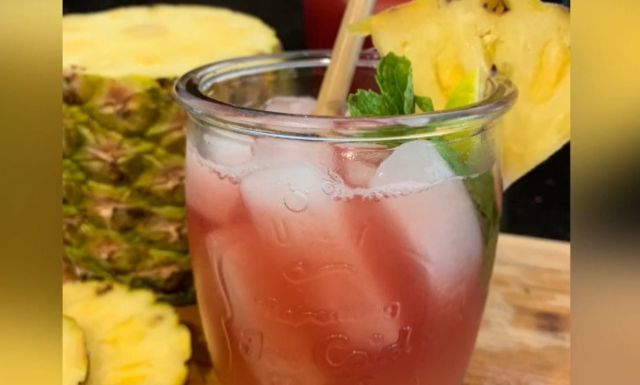 Yoni Juice Recipe
Follow this Yoni Juice Recipe ingredients and directions to make the perfect Yoni Juice like a professional mixologist.
Equipment & Tools
Jar

Measuring Cup

Measuring Spoon

Knife

Stirring Spoon

Serving Glass
Ingredients  
3

cups

Fresh Cranberry Juice

1 ½

cups

Fresh Pineapple Juice

1 ½

tbsp

Lime Juice

3

cups

Water

Fresh Mint Leaves To Taste

Pineapple Wege For Garnish
Instructions 
Begin by taking a jar or a large glass.

Pour 3 cups of cranberry juice into the jar.

Add 1 1/2 cupsof water to the cranberry juice.

Squeeze the juice from two lime wedges (approximately 3 tablespoons) into the mixture.

Add 3 tablespoons of honey to the mixture. It's easier to mix the honey when the other ingredients are not too cold.

Follow the honey with 3 tablespoons of apple cider vinegar.

Stir the mixture thoroughly to make sure all the ingredients are well-mixed. You can add ice to the jar to chill it to your preferred temperature.

Carefully pour in 3 cups of pineapple juice. You'll notice how the yellow pineapple juice mixes beautifully with the cranberry.

Before adding mint leaves, release their aroma and flavor by gently rubbing them together. Then, place the mint leaves into the mixture.

Now, pour your delicious mixture into a serving glass. You can also add some freshly cut pineapple on top for an extra touch of flavor and presentation.

If you want your Yoni Juice to be even more refreshing, you can add some ice cubes to the glass.

Finally, top off your glass with more pineapple juice to your liking.

Garnish with pineapple wedge and mint sprigs.

Your refreshing Yoni Juice is now ready to be enjoyed!
Nutrition
Serving:
230
g
Calories:
0.1
kcal
Carbohydrates:
58.6
g
(20%)
Protein:
0.6
g
(1%)
Saturated Fat:
5
g
(31%)
Polyunsaturated Fat:
0
g
Monounsaturated Fat:
0
g
Trans Fat:
0
g
Cholesterol:
0
mg
Sodium:
20
mg
(1%)
Potassium:
318
mg
(9%)
Fiber:
1.1
g
(5%)
Sugar:
55.3
g
(61%)
Calcium:
137
mg
(14%)
Iron:
2
mg
(11%)
Tried This Recipe?
Let Us Know How It Was & Give Ratings.
Our Other Drinks Recipes:
Tips for Yoni Juice Recipe
Adjust Sweetness: If you prefer your Yoni Juice sweeter, you can add a bit more honey to taste. Start with a small amount and gradually add more until it suits your liking.
Chill Ingredients: To make your Yoni Juice extra refreshing, chill the ingredients in the fridge before mixing. This will help keep your drink cool and enjoyable.
Experiment with Garnishes: Get creative with garnishes! Try adding a slice of lime, a few berries, or a sprig of mint to your glass for a beautiful presentation and added flavor.
what to serve with yoni juice?
Yoni juice is a refreshing and fruity drink, and you can serve it with light and healthy snacks or foods that complement its flavors. Here are some simple ideas:
Fresh Fruit: Serve yoni juice with a plate of fresh fruit slices like watermelon, strawberries, or pineapple. The sweet and juicy fruits go well with the fruity flavors of the juice.
Yogurt or Smoothie Bowl: Enjoy your yoni juice alongside a bowl of yogurt or a smoothie filled with your favorite fruits, granola, and a drizzle of honey.
Cheese and Crackers: Set up a simple cheese and cracker platter with a variety of cheeses, whole-grain crackers, and some sliced cucumber or apple. The cheese pairs nicely with the juice's sweetness.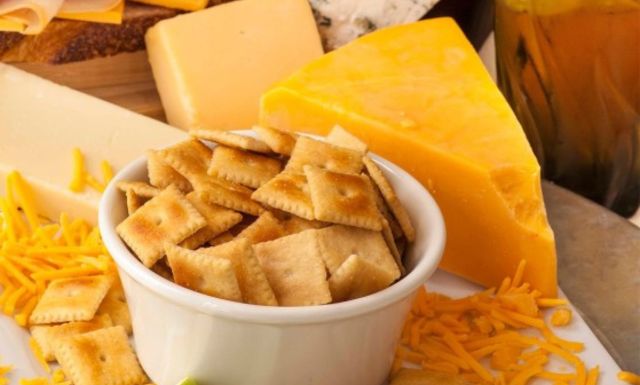 Nuts and Dried Fruits: A small bowl of mixed nuts and dried fruits can provide a satisfying crunch and a bit of sweetness to balance the juice's flavors.
Veggies and Hummus: Fresh vegetable sticks like carrots, celery, and cucumber, along with a bowl of hummus, make for a healthy and refreshing snack that complements the juice.
Our Other Drinks Recipes:
FAQs about Yoni Juice Recipe
Can I use different fruit juices in Yoni Juice?
Yes, you can! You can try using different fruit juices like mixed berry, mango, or orange juice to create new flavors. It's fun to experiment and find your favorite combination.
Is Yoni Juice good for me?
Yoni Juice is enjoyed by many, but its health benefits are not scientifically proven. It's best to consult with a healthcare professional for personalized advice on your diet and health.
Can I make Yoni Juice ahead of time?
Yes, you can prepare the ingredients in advance and mix them when you're ready to enjoy your Yoni Juice. Just be sure to keep the ingredients chilled for freshness.
Can I store leftover Yoni Juice?
Yoni Juice is best enjoyed fresh, but you can store leftovers in the refrigerator for a day or two. Give it a good stir before drinking if it separates.
Our Other Drinks Recipes:
Conclusion
Yoni Juice is a delicious and fruity drink made from natural ingredients like cranberry juice, pineapple juice, honey, and more. People enjoy it for its refreshing taste and sometimes think it might have health benefits. You can get creative with different fruit juices to make exciting flavors.
While some folks believe in its health perks, it's important to remember that scientific proof is limited. It's always wise to consult with a healthcare professional for personalized dietary advice. Yoni Juice can be a delightful addition to your snacks or meals, offering a burst of fruity goodness and a fun way to stay hydrated.