If you are looking for a Red Rock Shrimp Recipe then you are on the right blog page. In this post, I have shared the Popular Longhorn Steakhouse Red Rock Shrimp Recipe with some useful information that you will like a lot I hope.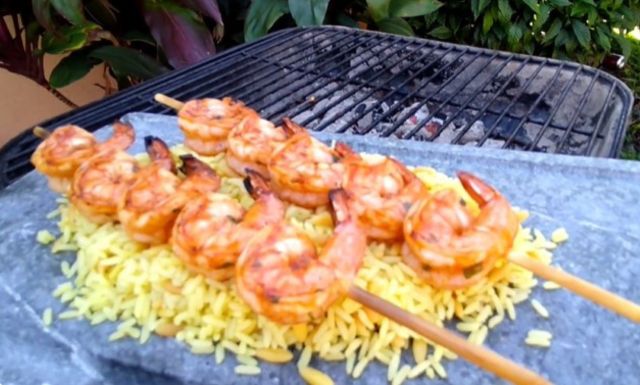 What Is Red Rock Shrimp?
Red Rock Shrimp is a mouthwatering dish that is served at LongHorn Steakhouse's restaurant. These red rock shrimp are marinated in a special mixture made from olive oil, tomato sauce, red wine vinegar, chopped basil, minced garlic, salt, and a touch of cayenne for a little kick.
Once they've soaked up all those delicious flavors, the shrimp are threaded onto skewers and cooked over hot coals, which adds a smoky taste. They're flipped over and brushed with more of that tasty marinade to make them extra yummy.
Finally, LongHorn Steakhouse serves these Red Rock Shrimp on a bed of Rice Pilaf. So, if you visit the restaurant and order this dish, you can savor the flavors of marinated, grilled shrimp with a touch of smokiness and enjoy a complete and satisfying meal.
The Ingredients & Tools Needs For Red Rock Shrimp
The ingredients and Tools are as follows:
Ingredients:
Olive Oil: You will need 1/3 cup of olive oil. Use Amazon Fresh Mediterranean Blend Extra Virgin Olive Oil to get the best result.
Tomato Sauce: You will need 1/4 cup of tomato sauce. Hunt's or Goya brand tomato sauce is recommended.
Rice Wine Vinegar: You will need 2 tbsp of rice wine vinegar. Use Pompeian or Heinz brand red wine vinegar.
Basil: You will need 2 tbsp of chopped fresh basil. Use Generic brand fresh basil or use what you have on hand.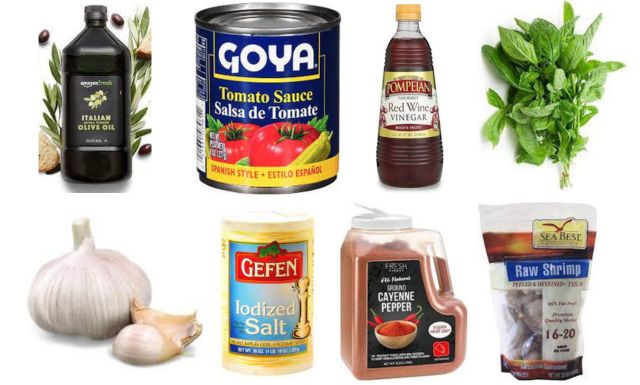 Garlic: You will need 1 tbsp of minced garlic. Use Daylily Nursery brand garlic or use what you have on hand.
Salt: You will need 1/2 tsp of salt. Use Morton or Gefen brand cooking salt.
Cayenne Pepper: You will need 1/4 tsp of cayenne pepper. Use McCormick or Fresh Finest brand cayenne pepper.
Shrimp: You will need 10 raw shrimp (16/20 size), cleaned and deveined. Use Sea Best or Robert Wholey & Co. brand raw shrimp to get the best result.
Equipment & Tools:
You will need a Mixing Bowl, Measuring Cup, Measuring Spoon, Knife, 2 Skewers, Charcoal, and a Serving Plate.
So, let's see How To Make a Red Rock Shrimp Recipe at Home!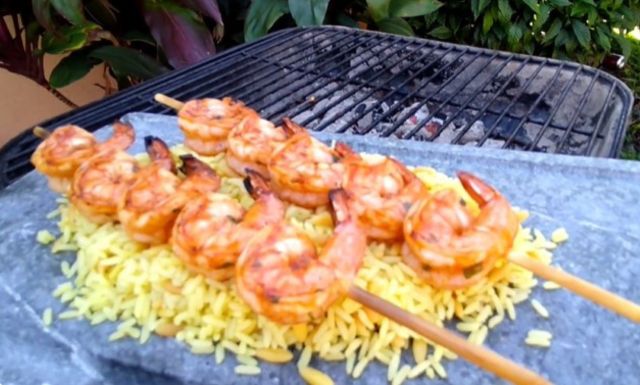 Red Rock Shrimp Recipe
Follow this Red Rock Shrimp Recipe ingredients and directions to make the perfect Red Rock Shrimp like Longhorn Steakhouse restaurant.
Equipment & Tools
Mixing Bowl

Measuring Cup

Measuring Spoon

Knife

2 Skewers

Charcoal

Charcoal Grill

Serving Plate
Ingredients  
2

tbsp

Chopped Fresh Basil

1

tbsp

Minced Garlic

½

tsp

Salt

¼

tsp

Cayenne Pepper
Instructions 
In a bowl, put all the ingredients except the shrimp.

Mix everything together really well. Take out 1/3 cup of this mixture and keep it aside.

Now, put the shrimp into the bowl with the mixture. Let them soak (marinate) for about 45 minutes.

After marinating, put 5 shrimp on each skewer (a stick) for easy grilling.

Heat up some charcoal or coals. You can also add cherry wood for extra smoky flavor.

Put the shrimp skewers on the hot coals.

After 2 minutes, turn the shrimp over and brush (spread) the reserved mixture on them.

Cook for 2 more minutes until they're done.

After those 2 minutes, take the shrimp skewers off the coals.

Serve the delicious shrimp skewers on a bed of Rice Pilaf and enjoy!
Nutrition
Serving:
5
Grilled Shrimps
Calories:
366
kcal
(18%)
Carbohydrates:
4.1
g
(1%)
Protein:
12.2
g
(24%)
Fat:
34.6
g
(53%)
Saturated Fat:
5.1
g
(32%)
Polyunsaturated Fat:
0
g
Monounsaturated Fat:
0
g
Trans Fat:
0
g
Cholesterol:
105
mg
(35%)
Sodium:
866
mg
(38%)
Potassium:
226
mg
(6%)
Fiber:
0.7
g
(3%)
Sugar:
1.4
g
(2%)
Calcium:
63
mg
(6%)
Iron:
1
mg
(6%)
Tried This Recipe?
Let Us Know How It Was & Give Ratings.
Our Other Helpful Recipes:
Variations & Tips For Red Rock Shrimp Recipe
Variations:
Spicy Twist: To add more heat, sprinkle some extra cayenne pepper on the shrimp before grilling. This will make your Red Rock Shrimp extra spicy and exciting.
Citrus Zest: For a fresh twist, add a squeeze of lemon or lime juice to the marinade. The citrusy flavor will brighten up your shrimp and make them even tastier.
Veggie Delight: Include some colorful bell peppers and onions on your shrimp skewers. They'll grill up beautifully and add a wonderful crunch and sweetness to your meal.
Tips:
Soaking Skewers: If you're using wooden skewers, remember to soak them in water for about 30 minutes before using them. This prevents them from catching fire while grilling.
Perfect Grill Marks: To get those appealing grill marks on your shrimp, make sure the grill is hot before you put them on. Also, don't move them around too much while cooking; let them sear for a minute or two before flipping.
Safety First: When grilling, be cautious and use oven mitts or long grilling tongs to handle the hot skewers. Safety is key while cooking over hot coals.
what to serve with Red Rock Shrimp?
You can serve Red Rock Shrimp with a variety of tasty side dishes. Here are some simple ideas:
Rice Pilaf: It's already suggested in the recipe. This is like a flavorful rice dish that goes great with the shrimp.
Steamed Vegetables: Things like broccoli, carrots, or green beans. They add color and nutrition to your meal.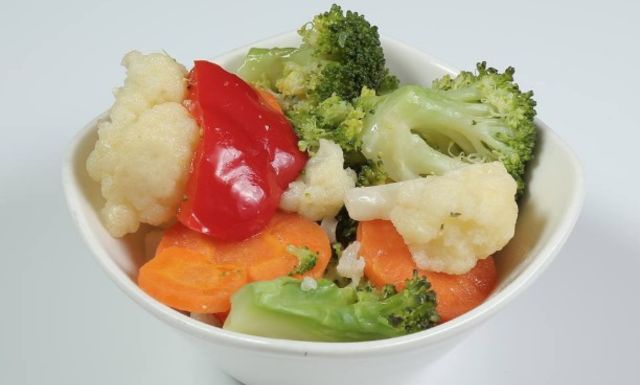 Salad: A fresh green salad with a zesty dressing can balance the richness of the shrimp.
Garlic Bread: A slice of garlic bread is perfect for soaking up the delicious marinade.
Mashed Potatoes: Creamy mashed potatoes make a comforting side dish.
Corn on the Cob: Grilled or boiled corn on the cob with a bit of butter and salt is a classic choice.
Coleslaw: This crunchy, tangy salad is a nice contrast to the shrimp's flavors.
Our Other Recipes:
FAQs About Red Rock Shrimp Recipe
What's the special thing about this recipe?
This recipe makes the shrimp super tasty by marinating them in a special sauce and grilling them for a smoky flavor.
What if I don't have a grill?
You can cook the shrimp in a pan on the stove instead of grilling. It'll still be delicious!
Can I use frozen shrimp?
Yes, you can use frozen shrimp, but make sure to thaw them before marinating and cooking.
how to store red rock grilled shrimp?
To store Red Rock grilled shrimp, let them cool to room temperature. Then, put them in an airtight container or a sealed bag in the fridge. They'll stay good for about 3-4 days. If you want to keep them longer, store them in the freezer for up to 2-3 months.
How to Reheat Red Rock Grilled Shrimp?
To reheat Red Rock grilled shrimp, use an oven or microwave. In the oven, place them on a baking sheet at 350°F (175°C) for about 5-7 minutes. In the microwave, use short bursts with lower power to avoid overcooking. Add a little moisture (like water or a bit of sauce) to keep them from drying out.
Our Other Helpful Recipes:
Conclusion
Making Red Rock Shrimp is a delicious adventure! These little seafood treats are cleaned and marinated in a special sauce with tasty ingredients like tomato sauce, basil, and garlic. Then, they're grilled over hot coals until they're perfectly cooked. You can get creative by adding extra spice or citrus flavors if you like.
When it's time to serve, you can pair them with sides like rice pilaf, vegetables, or salad to make a complete and satisfying meal. So, whether you're cooking for family or friends, this recipe lets you enjoy flavorful shrimp that everyone will love!