If you are looking for Tijuana Flats Queso Recipe then you are on the right blog page. In this post, I have shared the Popular Tijuana Flats Queso Recipe with some useful information that you will like a lot I hope.
what is Tijuana Flats Queso?
Tijuana Flats queso is a yummy and cheesy dip that is served at Tijuana Flats restaurant. It's famous for its creamy texture and a bit of spicy kick. It's made from melted cheddar cheese, milk, and then flavored with ingredients like diced green chilies, jalapeño peppers, garlic powder, cumin, and a pinch of salt.
All of these flavors come together to create a smooth and slightly spicy cheese sauce. You can enjoy Tijuana Flats queso with tortilla chips, as a topping for nachos, tacos, or burritos. It adds a delicious and cheesy taste to your favorite Mexican dishes.
People love it for its creamy, cheesy, and slightly spicy taste. It's a popular choice for anyone who enjoys a tasty dip or a flavorful topping for their Mexican-style food.
The Ingredients & Tools Needs For Tijuana Flats Queso
The ingredients and Tools are as follows:
Ingredients:
Cheddar Cheese: You will need 3 cups of shredded cheddar cheese. Use Kraft brand shredded cheddar cheese or use what you have on hand.
Green Chilies: You will need 6 oz of canned diced green chilies. Use HATCH or Nestlé brand canned diced green chilies.
Milk: You will need 3/4 cup of milk. Use Parmalat or Crescent brand milk to get the best result.
Jalapeno Peppers: You will need 2 jalapeño peppers, seeds removed and finely chopped.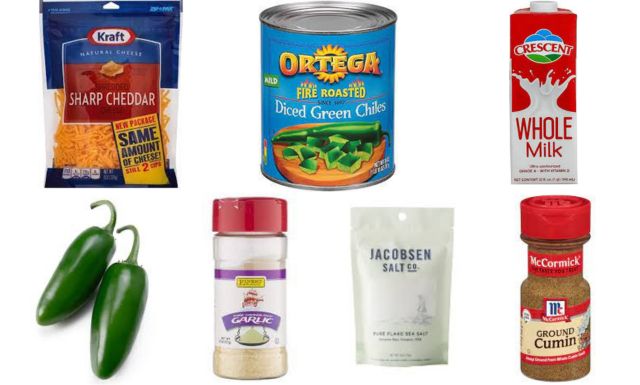 Garlic Powder: You will need 3/4 teaspoon of garlic powder. Use McCormick or Fresh Finest brand garlic powder.
Ground Cumin: You will need 3/4 teaspoon ground cumin. Soeos or McCormick brand ground cumin.
Salt: You will need 3/4 teaspoon of salt. Morton or Jacobsen-salt-co brand sea salt.
Equipment & Tools:
You will need a Stove, Saucepan, Measuring Cup, Measuring Spoon, Whisk, and Glass Bowl.
So, let's see How To Make Tijuana Flats Queso Recipe at Home!
Tijuana Flats Queso Recipe
Follow this Tijuana Flats Queso Recipe ingredients and directions to make the perfect Queso like Tijuana Flats restaurant.
Equipment & Tools
Stove

Saucepan

Measuring Cup

Measuring Spoon

Whisk

Glass Bowl
Ingredients  
2

Jalapeno Peppers, Seeds Removed And Finely Chopped

¾

tsp

Garlic Powder

¾

tsp

Ground Cumin

¾

tsp

Sea Salt
Instructions 
In a medium saucepan over low heat, put the shredded cheddar cheese and milk together.

Stir the cheese and milk until the cheese is all melted, and the mixture becomes smooth.

Add the diced green chilies, chopped jalapeño peppers, cumin, garlic powder, and salt to the melted cheese mixture.

Stir everything together until it's all mixed and heated through.

Taste the queso and see if you like the flavors. You can add more salt, cumin, or spice if needed.

Serve your delicious Tijuana Flats queso immediately with tortilla chips.

You can also use it as a yummy topping for nachos, tacos, or burritos.
Nutrition
Serving:
12
cup
Calories:
254
kcal
(13%)
Carbohydrates:
17.1
g
(6%)
Protein:
13.7
g
(27%)
Fat:
15.8
g
(24%)
Saturated Fat:
9
g
(56%)
Polyunsaturated Fat:
0
g
Monounsaturated Fat:
0
g
Trans Fat:
0
g
Cholesterol:
46
mg
(15%)
Sodium:
561
mg
(24%)
Potassium:
469
mg
(13%)
Fiber:
6.3
g
(26%)
Sugar:
10.2
g
(11%)
Calcium:
346
mg
(35%)
Iron:
2
mg
(11%)
Tried This Recipe?
Let Us Know How It Was & Give Ratings.
Our Other Sauce Recipes:
Variations And Tips For Wendy's BBQ Sauce Recipe
Variations:
Spicy Queso: For an extra kick, add more jalapeño peppers or a dash of hot sauce to make your Tijuana Flats queso spicier.
Creamy Queso: If you prefer a smoother texture, blend the ingredients in a blender or food processor until it's super creamy.
Veggie Queso: To make it heartier, mix in some sautéed onions, bell peppers, or tomatoes for added flavor and a veggie-packed queso.
Tips:
Watch the Heat: Keep the heat low when melting the cheese to prevent it from getting too thick or lumpy. Stir continuously.
Adjust the Spice: Taste your queso before serving and adjust the jalapeños or hot sauce to your preferred level of spiciness.
Double the Recipe: If you're serving a big group, double the ingredients to make a larger batch of queso. It's always a hit at parties!
what to serve with Tijuana Flats queso?
You can serve Tijuana Flats queso with a variety of yummy things. Here are some simple ideas:
Tortilla Chips: The most common choice! Dip crispy tortilla chips into the queso for a tasty snack.
Nachos: Pour the queso over a plate of nachos with toppings like cheese, jalapeños, and sour cream.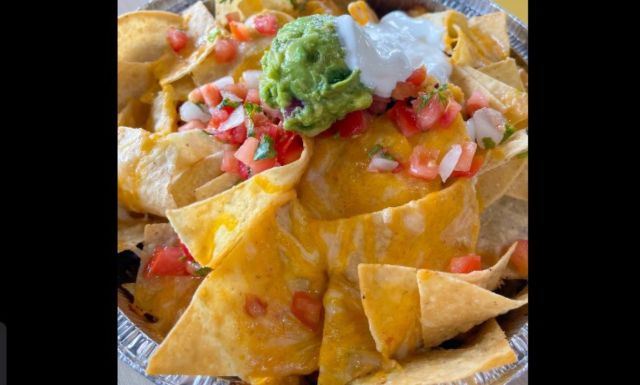 Tacos: Use it as a creamy and cheesy topping for your tacos. It adds a delicious twist.
Burritos: Inside your burrito, spread some queso for extra flavor and creaminess.
Vegetables: Dip veggies like carrots, celery, or bell peppers in the queso for a cheesy veggie snack.
French Fries: Some people even like to dip their French fries into queso for a cheesy and savory combo.
Our Other Recipes:
FAQs about the Tijuana Flats queso recipe
Can I make it less spicy?
Yes, you can control the spiciness. If you want it milder, use fewer jalapeños or skip them. You can also taste and add more spice if you like.
Can I make a bigger batch for a party?
Yes, you can double the ingredients to make a larger batch if you have a lot of people to serve.
Is it okay to use a different type of cheese?
You can experiment with other cheeses, but cheddar cheese is the traditional choice for Tijuana Flats queso. It gives the best flavor.
how to store Tijuana Flats queso?
To store Tijuana Flats queso, put it in an airtight container and place it in the fridge. When you're ready to enjoy it again, gently reheat it on the stove or in the microwave until it's warm and creamy. This keeps it fresh and tasty for later.
how to reheat Tijuana Flats queso?
To reheat Tijuana Flats queso, use the microwave or stovetop. In the microwave, heat it in short bursts, stirring between each one until it's warm. On the stovetop, use low heat and stir until it's creamy. Be cautious not to overheat to prevent it from becoming too thick.
Our Other Sauce Recipes:
Conclusion
Tijuana Flats queso is a delicious and creamy cheese dip with a little kick of spice. It's made by melting cheddar cheese with milk and adding flavors like green chilies, jalapeños, and spices. You can enjoy it with tortilla chips, nachos, tacos, or veggies. Tijuana Flats queso is versatile and perfect for parties.
You can even adjust the spiciness to your liking. It's easy to store and reheat for later. Whether you're having a snack or enhancing a meal, this cheesy delight adds a flavorful touch that many people enjoy.