This Herbalife Horchata Recipe is perfect for any customer of Herbalife supplements. In this article, I've shared the Best Herbalife Horchata Recipe with some valuable tips that you'll enjoy the most.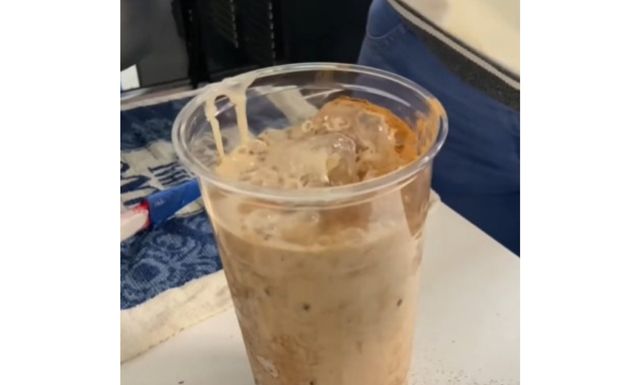 What is Herbalife Horchata?
Multi-level marketing company Herbalife Nutrition Ltd. produces and sells nutritional supplements worldwide. Herbalife Nutrition sells a wide variety of nutritional supplements, including protein shakes and bars, aloe, teas, vitamins, sports hydration drinks, energy drinks, and personal care products.
Herbalife Horchata is a deliciously creamy beverage that is both energizing and refreshing. It's perfect for any time of day because you can drink it hot or cold. Herbalife Horchata is the ideal beverage if you're trying to stay cool on a hot day or want a distinctive flavor for your next party.
To make this delicious Herbalife Horchata, you only need six ingredients and also a few kitchen tools which I explained in more detail below, 
The Ingredients Needs For Herbalife Horchata:
Water: You will need 8 oz of fresh cold water for this Herbalife Horchata Beverage.
Dulce de Leche: You will require 2 scoops of Formula 1 Healthy Meal Nutritional Shake Mix: Dulce de Leche.
Vanilla Protein: You will need 1 scoop of Herbalife Vanilla Protein Drink Mix.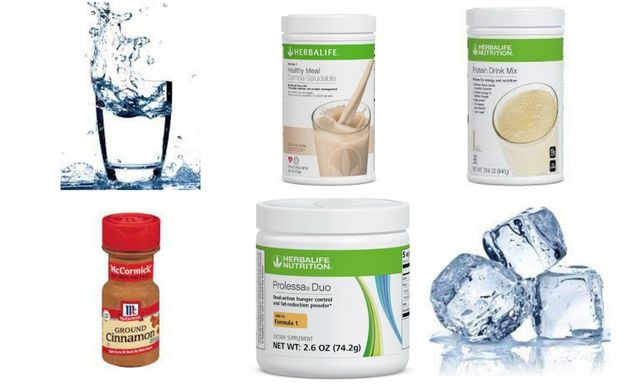 Cinnamon: Use 1 teaspoon of McCormick ground cinnamon or you can use another brand of cinnamon.
Prolessa Duo: Lastly as a Herbalife product, you will need 1 scoop of Herbalife Prolessa Duo
Ice: Use big ice cubes or you can also use tiny ice cubes.
The Equipment & Tools Needs For Herbalife Horchata:
Electric Blender, Measuring Cup, Measuring Spoon, 32 oz Serving Cup, And Straw.
So let's see How To Make Herbalife Horchata Recipe!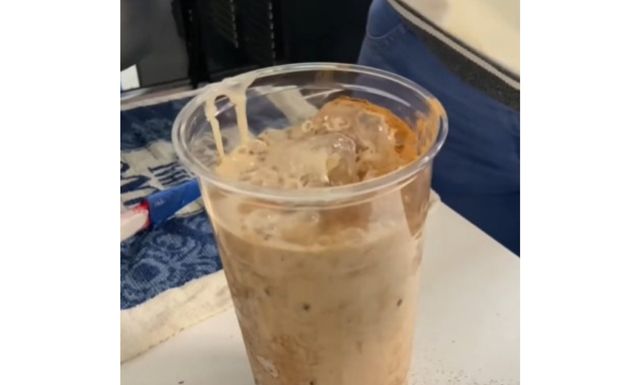 Best Herbalife Horchata Recipe
Follow the steps and use the ingredients in this Herbalife Horchata Recipe to make a delicious, nutritious drink at home.
Equipment & Tools
Electric Blender

Measuring Cup

Measuring Spoon

32 Oz Serving Cup

Straw
Instructions 
Take an electric blender jug and add Herbalife Dulce de Leche, Vanilla Protein Drink Mix, Ground Cinamon, and Fresh Water.

Blend ingredients for 2 minutes.

Add the Herbalife Prolessa Duo to the blender jug and blend for another 5 seconds.

Then take a 32 oz Herbalife glass and fill it with Ice cubes.

Sprinkle some ground cinnamon on the ice cubes.

Pour the mixture into the glass.

Your Herbalife Horchata is ready to drink.
Nutrition
Serving:
32
oz
Calories:
189
kcal
(9%)
Carbohydrates:
13.4
g
(4%)
Protein:
15.1
g
(30%)
Fat:
9.1
g
(14%)
Saturated Fat:
1
g
(6%)
Polyunsaturated Fat:
0
g
Monounsaturated Fat:
0
g
Trans Fat:
0
g
Cholesterol:
0
mg
Sodium:
366
mg
(16%)
Potassium:
280
mg
(8%)
Fiber:
2.2
g
(9%)
Sugar:
1.5
g
(2%)
Calcium:
226
mg
(23%)
Iron:
6
mg
(33%)
Tried This Recipe?
Let Us Know How It Was & Give Ratings.
Our Other Drinks Recipes:
Valuable Tips
How Can I Make Herbalife Horchata Taste Better?
Adding more vanilla flavor is one way to make Herbalife Horchata taste better. Either vanilla extract or a whole vanilla bean can be used. Adding some spices, like cinnamon, nutmeg, or allspice, is another way to enhance the flavor. Finally, you can add honey or agave nectar to sweeten it.
How Store Herbalife Horchata?
Fridge: For up to a week, Herbalife Horchata will remain fresh in the refrigerator. The pitcher or container's lid should be taken off, and you should give it a little sniff. You'll know for sure if it's gone wrong.

Freeze: Horchata Herbalife can be frozen. You can freeze it for up to a month by simply placing it in a sealed container. When ready to drink, defrost at room temperature or refrigerate until defrosted.
Is Drinking Herbalife Horchata Healthy?
It is a good source of iron, calcium, magnesium, and vitamins C and E. It also contains proteins. The recipe is free of dairy-free and gluten-free. Horchata is the ideal beverage for you if you want something straightforward, natural, and easy to consume that also offers health benefits.
Are Any Side Effects To Drink Herbalife Horchata?
Herbalife Horchata is a cool, nutritious beverage made with conventional herbs and spices. The consumption of this beverage has no known negative effects. Actually, a lot of people discover that consuming Herbalife Horchata keeps them hydrated and gives them more energy.
Our Other Drinks Recipes:
Conclusion
Herbalife Horchata Recipe is worth trying. With only 6 ingredients and a few common household items, you can prepare Herbalife Horchata in about 4 minutes. This Herbalife horchata is a delicious method for boosting your energy.
This Herbalife Horchata can be made up quickly if you have the right ingredients and equipment on hand. I hope you enjoyed this Herbalife Horchata Recipe. Tell your family and friends about the Herbalife Horchata Recipe and share your thoughts in the comments section below.