If you are a fan of Mexican drinks then this Azulito Drink Recipe is for you. In this article, we will guide you through the process of creating this delightful drink that is sure to impress your friends and family. So, get ready to dive into the world of Azulito!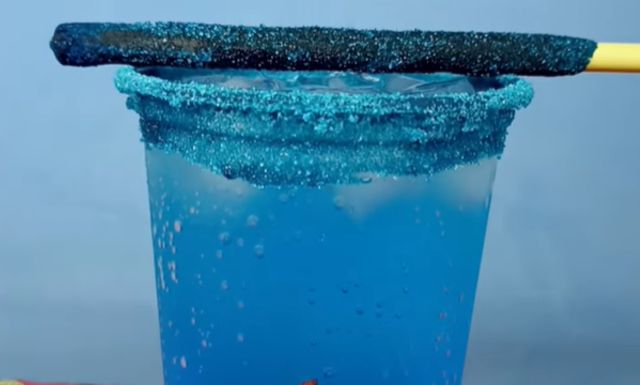 What Is Azulito Drink?
Azulito is a beverage that originated in Mexico. It is a blue drink that is often described as refreshing and fruity. The word "Azulito" translates to "little blue" in English, which refers to the drink's vibrant blue color. Volt Blueberry, Vodka, Lemon Lime Soda, and Ice cubes.
Azulito is typically made by combining various ingredients such as Volt Blueberry, Vodka, Lemon Lime Soda, and Ice cubes. The blue curaçao is responsible for the drink's distinct blue hue. It is a liqueur produced from the dried peel of the Curaçao-native citrus fruit known as Laraha.
The flavor profile of Azulito is often sweet and tangy, with citrus undertones from the lime juice and blue curaçao. It is commonly served over ice and garnished with lime slices or mint leaves to enhance its visual appeal.
Azulito is a popular choice for themed parties, tropical gatherings, or as a festive drink option. Its vibrant blue color adds a fun and eye-catching element to any occasion.
The Ingredients & Tools Needs For Azulito Drink
The ingredients and tools are as follows:
Ingredients:
Volt Blueberry: You will need 7 oz of Volt Blueberry to get the blueberry flavor.
Vodka: You will need 7 oz of vodka. Use Hangar 1 Vodka or Absolut Elyx Vodka to get the best result.
Lemon Lime Soda: You will need 7 oz of lemon-lime soda. Use Mexican Sprite or Starry to get the best result.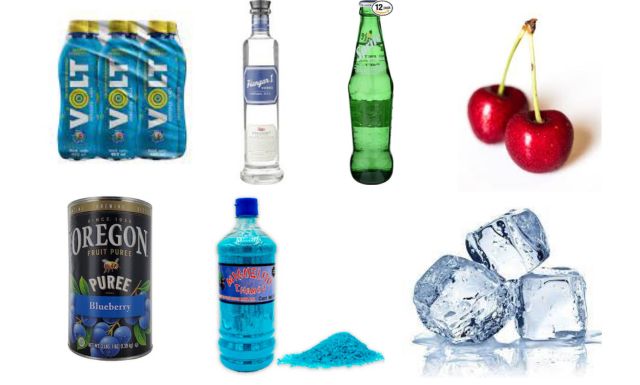 Cherries: You will need 2 cherries as garnish.
Miguelito Blueberry: You will need some Miguelito Mora Azul Powder to rim the glass.
Blueberry Puree: You will need blueberry puree to rim the glass. Use Home Brew Ohio brand Oregon Fruit Blueberry Puree.
Ice: You will need some good quality ice cubes.
Tools:
You will need Jigger, Stirring Spoon, and Serving Glass.
So let's see How To Make Azulito Drink Recipe at Home!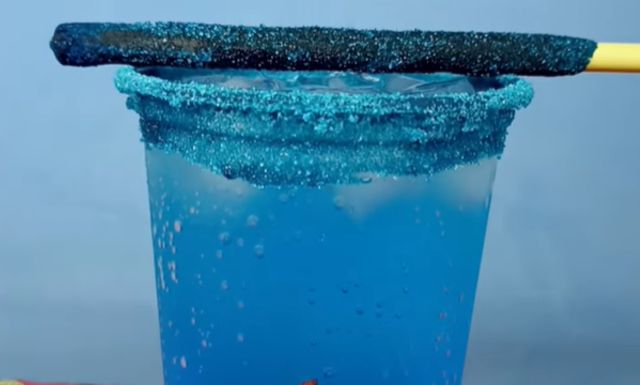 Azulito Drink Recipe: A Refreshing And Colorful Delight
Discover the delightful Azulito drink recipe that will quench your thirst and add a splash of vibrant colors to your day. A step-by-step guide on how to make Azulito Drink.
Equipment & Tools
Jigger

Stirring Spoon

Saucer

Serving Glass
Ingredients  
7

oz

Volt Blueberry

3

oz

Hangar 1 Vodka

Cherries

Ice Cubes
Instructions 
Begin by placing blueberry puree around the edge of your glass to create a decorative rim.

Immediately seal the blueberry-flavored rim with a sprinkling of Miguelito Blueberry flavor.

Add some ice cubes and place two cherries into the glass.

Pour 7 oz of Volt Blueberry flavor into the glass, providing a delicious base for the drink.

Add 3 oz of vodka to give the drink a kick and enhance the overall flavor.

Next, add 2 oz of blue curacao, which will contribute a vibrant blue color and a hint of citrusy flavor.

Finally, fill the glass with lemon-lime flavored soda, ensuring that all the ingredients are well combined.

To mix the ingredients thoroughly, use a stirring spoon to gently stir the contents of the glass.

Once everything is well mixed, your Azulito Drink is ready to be enjoyed!
Nutrition
Serving:
24
oz
Calories:
447
kcal
(22%)
Carbohydrates:
61.9
g
(21%)
Protein:
0.5
g
(1%)
Fat:
0.1
g
Saturated Fat:
0
g
Polyunsaturated Fat:
0
g
Monounsaturated Fat:
0
g
Trans Fat:
0
g
Cholesterol:
0
mg
Sodium:
50
mg
(2%)
Potassium:
5
mg
Fiber:
0
g
Sugar:
52.9
g
(59%)
Vitamin A:
0
IU
Vitamin C:
0
mg
Calcium:
17
mg
(2%)
Iron:
3
mg
(17%)
Tried This Recipe?
Let Us Know How It Was & Give Ratings.
Our Other Drinks Recipes:
Variations And Tips On Azulito Drink Recipe
Variations:
Tropical Twist: Substitute the lemon-lime soda with pineapple juice for a tropical twist. It will add a fruity and refreshing flavor to the Azulito Drink.
Sparkling Azulito: Replace the lemon-lime soda with sparkling water or club soda to give the drink a bubbly texture and a lighter taste.
Citrus Burst: Instead of blue curacao, use orange liqueur or triple sec to give the drink a citrusy flavor with a vibrant orange color.
Berry Blend: Experiment with different berries such as raspberries, blackberries, or strawberries. You can use them in combination with or as a replacement for the blueberries to create a unique flavor profile.
Tips:
Chill the glass: Before preparing the drink, place the glass in the refrigerator or freezer for a short while to ensure a chilled serving experience.
Rim variations: Instead of blueberry puree, you can try using crushed graham crackers, coconut flakes, or colored sugar to create different rim options.
Muddled blueberries: For a stronger blueberry flavor, muddle a few blueberries at the bottom of the glass before adding the other ingredients. This will release their juices and enhance their taste.
Garnish creativity: Feel free to get creative with the garnishes. You can add mint leaves, a slice of lemon or lime, or even a small blueberry skewer to make the presentation more appealing.
What To Serve With Azulito Drink?
The Azulito Drink pairs well with a variety of dishes that complement its flavors. Here are some ideas for what to serve alongside the Azulito Drink:
Tacos: Soft or crispy tacos with fillings such as grilled chicken, shrimp, or beef, topped with salsa, guacamole, and cilantro.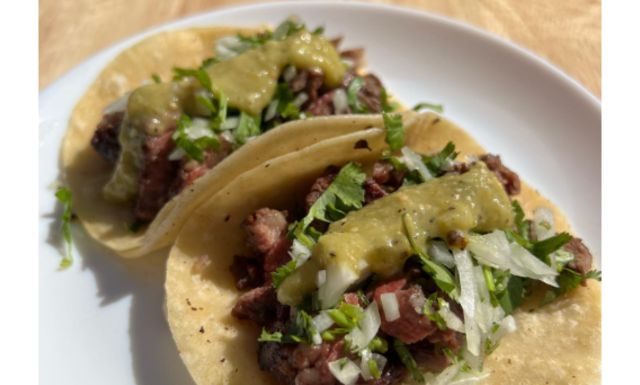 Nachos: Loaded nachos with melted cheese, jalapeños, salsa, sour cream, and guacamole.
Quesadillas: Cheese quesadillas with a side of salsa or pico de gallo for dipping.
Our Other Drinks Recipes:
Frequently Asked Questions
Can I use any other flavored soda instead of lemon-lime?
Yes, you can experiment with other flavored sodas to customize the taste of the Azulito Drink according to your preference.
Can I make a non-alcoholic version of the Azulito Drink?
Yes, you may make a non-alcoholic version of the drink by leaving out the vodka from the recipe.
Can I adjust the quantities of the ingredients?
Absolutely! Feel free to adjust the quantities of each ingredient based on your taste preferences and desired strength of the drink.
Are there any alternatives to blue curacao?
If you don't have blue curacao, you can use a clear orange liqueur or a blueberry-flavored syrup as a substitute to achieve a similar flavor and color.
Can I prepare the Azulito Drink in advance?
It's best to prepare the Azulito Drink just before serving to ensure that the ingredients are fresh and well-mixed. However, you can chill the ingredients in advance and assemble the drink when ready to serve.
Check This Peg Leg Pete's Shipwreck Drink Recipe if you are interested.
Conclusion
Indulge in the delightful Azulito drink and elevate your beverage game with its refreshing taste and captivating colors. Whether you're hosting a summer gathering or simply seeking a vibrant treat, this Azulito Drink Recipe is sure to impress. With its easy-to-follow steps and room for customization, you can unleash your creativity and enjoy a truly unique experience.
So, gather your ingredients, follow our guide, and sip on the Azulito drink as you bask in its refreshing flavors. By following the step-by-step instructions provided in this article, you can easily create this visually stunning drink at home.
The Azulito drink not only quenches your thirst but also serves as a conversation starter and a delightful addition to any social gathering or special occasion.