If you are a strong cocktail drinks lover then this Holy Water Cocktail Drink Recipe is for you. In this post, I have shared the Popular Holy Water Cocktail Drink Recipe with full details that you will like a lot I hope.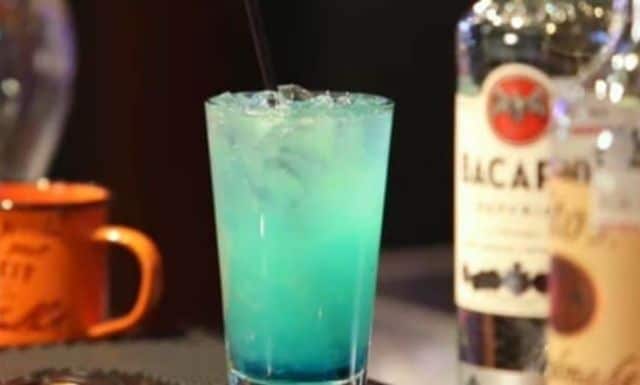 What is the Holy Water Cocktail Drink?
The holy water cocktail drink is a simple combination. It is made up of a number of spirits and a few fruit-flavored for sweetness. This drink often contains any mix of rum, vodka, peach schnapps, and blue curacao, which add flavor, color, and alcohol to the drink.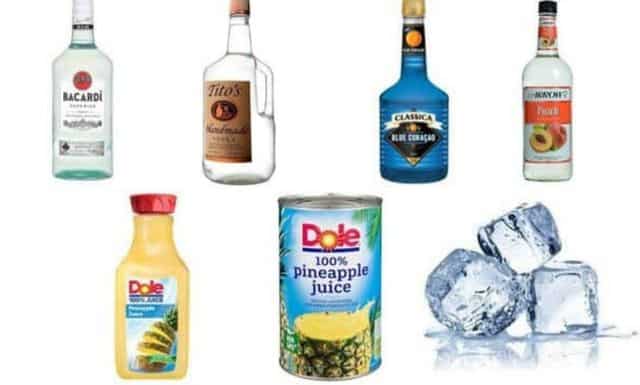 Bartenders who make holy water will also mix in fruit juices and bits of fruit to smooth out your drinking experience. Strawberry is the most commonly used form of sliced fruit.
It is not surprising to learn that there are numerous versions you can try after learning about the main concept behind this cocktail drink. Many people have made minor adjustments to the types of alcohol they take and the amounts they drink over time.
There aren't many strict regulations on the making of holy water, unlike some traditional cocktails. You can then play about with the holy water cocktail. Once you've tied the fundamental technique, you can try your own variation.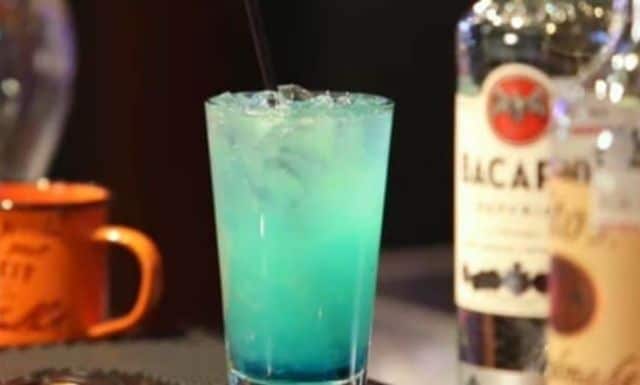 Holy Water Cocktail Drink Recipe
The Holy Water cocktail is one of the most exquisite blue cocktails available. Follow our Holy Water Cocktail Drink Recipe ingredients and directions and make a perfect Holy Water Cocktail Drink like a professional bartender.
Equipment & Tools
Pine Glass

Jigger

Bar Spoon
Ingredients  
1

oz

Bacardi Rum

1

oz

Tito's Vodka

½

oz

Blue Curacao

½

oz

Peach Schnapps

A little Bit Of Simply Lemonade

Ice
Instructions 
Fill a pine glass with ice.

Add Bacardi Rum, Tito's Vodka, Blue Curacao, Peach Schnapps, a little bit of lemonade, and a splash of pineapple juice into the pine glass.

Mix with a bar spoon for 15 seconds.

Enjoy your Holy Water Cocktail Drink.
Nutrition
Serving:
4
oz
Calories:
166
kcal
(8%)
Carbohydrates:
14.4
g
(5%)
Protein:
0.2
g
Fat:
0.1
g
Saturated Fat:
0
g
Cholesterol:
0
mg
Sodium:
3
mg
Potassium:
62
mg
(2%)
Fiber:
0.1
g
Sugar:
13
g
(14%)
Calcium:
7
mg
(1%)
Iron:
0
mg
Tried This Recipe?
Let Us Know How It Was & Give Ratings.
Take a peek at our Cranberry Kringle Cocktail Recipe if you're interested.
How To Make Holy Water Cocktail Drink In A Pitcher?
You can serve any cocktail recipe by the pitcher. Pouring and serving food to a big group of people is simple when using a pitcher. The benefit of pitcher cocktails is that you can prepare them in advance, store them in the refrigerator, and then grab them for the party the following day.
Simply increase the ratios of the ingredients and prepare a large pitcher of Holy Water Cocktail Drink. It would be ideal to drink at a party or by the pool. if you used plastic glasses as the serving glass. You don't have to worry about broken glass when disposing of things.
Take a peek at our 2 Great Martini Recipe if you're interested.
Conclusion
This Holy Water Cocktail Drink Recipe is absolutely worth trying. The preparation time for this Cocktail drink recipe is only four minutes. With just a few ingredients, you can make this cocktail at home. Your thirst will be quenched by the cocktail drink recipe. Given that they make you think of the beautiful blue ocean or pool, this Holy Water Blue Cocktail Drink is ideal for the summer. When hosting your next barbecue or event, serve it by the pitcher.
Simply combine the ingredients to create a delicious Holy Water Cocktail Drink for your family. I sincerely hope you enjoyed this holy water cocktail recipe. Your comments about our recipe for a holy water cocktail would be greatly appreciated.