If you're a cocktail drink lover, then this Cranberry Cocktail With Rum Recipe is for you. In this article I've shared my Best Cranberry Cocktail With Rum Recipe with complete details about it that you will enjoy the most, I'm sure.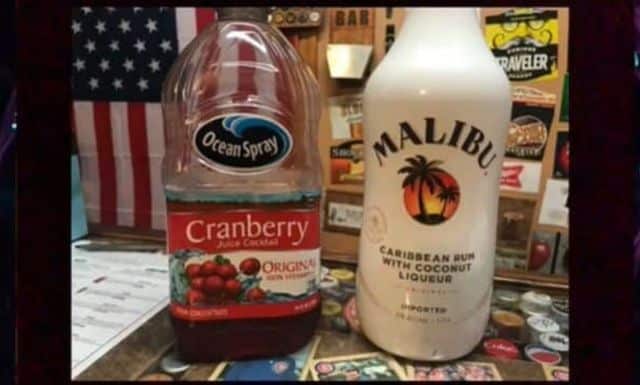 What Is Cranberry Cocktail With Rum?
Cranberry Cocktail With Rum is an easy mix drink. This sweet and balanced rum-cranberry juice cocktail tastes great. It is made of cranberry juice and Malibu Rum. This cranberry cocktail can be made with white, light or dark rum. You can also add Cointreau or lime juice.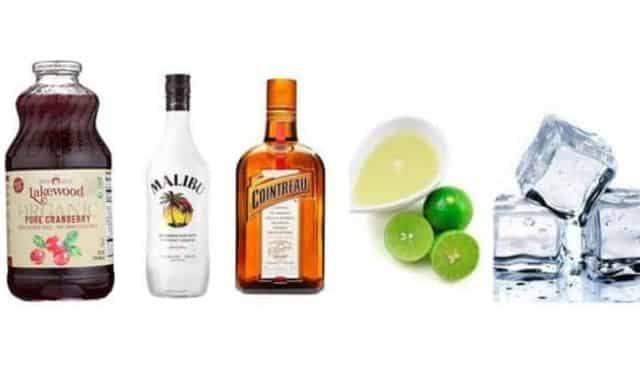 Unsweetened cranberry juice is best. We prefer unsweetened cranberry juice for cranberry cocktails. It is also labelled as 100% cranberry juice. It has a very sweet, vibrant flavour.
Unlike traditional cocktails, there are no strict guidelines regarding how to prepare a cranberry cocktail. You can experiment with your cranberry cocktails. Once you have mastered the basics, you can experiment with your own variations.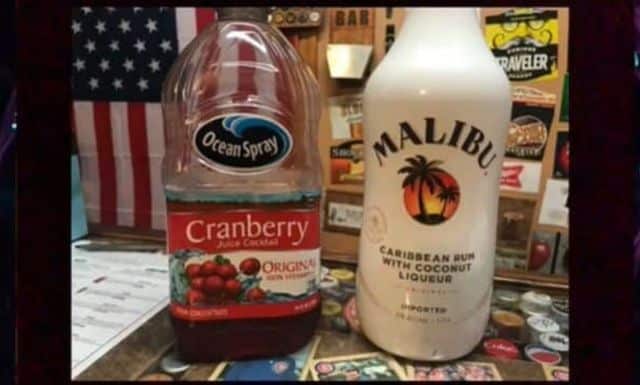 Cranberry Cocktail With Rum Recipe
This classic cocktail, which combines malibu rum with cranberry juice, is called a "shaken cocktail". Follow this Cranberry Cocktail With Rum Recipe ingredients and directions and make a perfect Cranberry Cocktail With Rum like a professional bartender.
Equipment & Tools
Cocktail Shaker

Jigger

Rock Glass
Ingredients  
1

Part

Malibu Rum

½

oz

Cointreau (Optional)

Ice
Instructions 
Fill half of a rock glass with ice and set it aside.

To your cocktail shaker, add Cranberry juice, Malibu Rum, Cointreau, and Lime Juice (Cointreau and lime juice are optional)

Shake the ingredients for fifteen seconds.

Pour the shaken cocktail into the half-ice-filled rock glass.

Enjoy your Cranberry Cocktail With Rum.
Nutrition
Serving:
6
0z
Calories:
84
kcal
(4%)
Carbohydrates:
0
g
Protein:
1
g
(2%)
Fat:
0
g
Saturated Fat:
0
g
Polyunsaturated Fat:
0
g
Monounsaturated Fat:
0
g
Trans Fat:
0
g
Cholesterol:
0
mg
Sodium:
0
mg
Potassium:
161
mg
(5%)
Fiber:
3.2
g
(13%)
Sugar:
3.3
g
(4%)
Vitamin A:
0
IU
Vitamin C:
0
mg
Calcium:
16
mg
(2%)
Iron:
0
mg
Tried This Recipe?
Let Us Know How It Was & Give Ratings.
Have a look at our Cranberry Kringle Cocktail Recipe if you are interested.
Take a peek at our 2 Great Martini Recipe if you're interested.
Conclusion
Cranberry Cocktail with Rum Recipe is well worth the effort. The recipe for this cocktail drink takes only three minutes. This drink is easy to make at home using only a few ingredients. This drink will quench your thirst. This cocktail drink is perfect for parties and events.
We are always on the lookout for new ways to make sure you're fully aware of all our delicious drinks. you can make this delicious cocktail drink for your family members without any hassle. I hope that you enjoyed this Cranberry Cocktail With Rum Recipe. In the comments box, please share your thoughts on the cranberry cocktail with rum.