If you're a fan of Ponak's restaurant margarita drinks then this Ponaks Margarita Recipe is for you. In this article, I've tried to make the Popular Ponaks Margarita Recipe with some valuable tips that you'll like the most.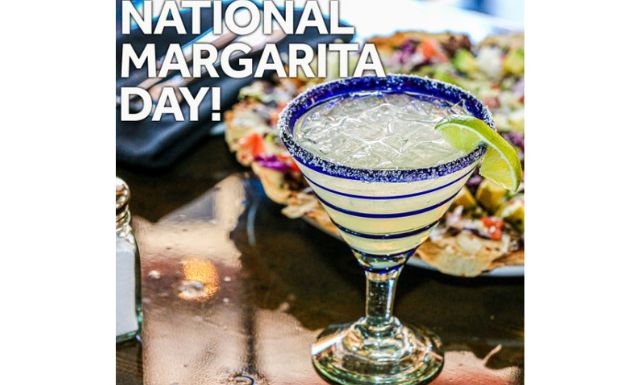 What Is Ponaks Margarita?
Ponak's Mexican Kitchen's foods have been influenced by the Sonora area of Mexico, which has been entrenched in tradition and flavor for hundreds of years, since 1975. They only utilize the best ingredients and prepare them fresh all day.
Nearly 45 years ago, John Ponak created his award-winning margarita recipe. It's prepared with 100% pure "Cuervo Tradicional" Agave. This margarita is made with Jose Cuervo Tradicional Tequila, Triple Sec, Lime Juice, Sprite, and Ice.
The 5 ingredients, and some bar tools, are required to prepare this Ponak's Margarita, which I've explained in detail below.
The Ingredients & Tools Needs For Ponaks Margarita
The Ingredients & Tools are as follows:
The Ingredients Needs For Ponaks Margarita:
Tequila: For this Ponak's margarita recipe, use Jose Cuervo Tradicional Tequila for the best result.
Triple Sec: For optimal results, use Dekuyper or Phillips brands triple sec liqueur.
Lime Juice: Use Rose's brand lime juice or freshly squeezed lime juice is your best option.
Sprite: Use lemon and lime-flavored sprite on top.
Ice: Use good quality ice cubes.
Salt: Use Morton brand Kosher salt to rim the margarita glass.
Lime Wedge: Use a lime wedge to rub the edge of the glass. Also, use a lime wedge as a garnish.
The Tools Needs For Ponaks Margarita:
Cocktail Shaker, Jigger, Strainer, Margarita Glass, and Saucer.
So, let's see How To Make Ponaks Margarita Recipe!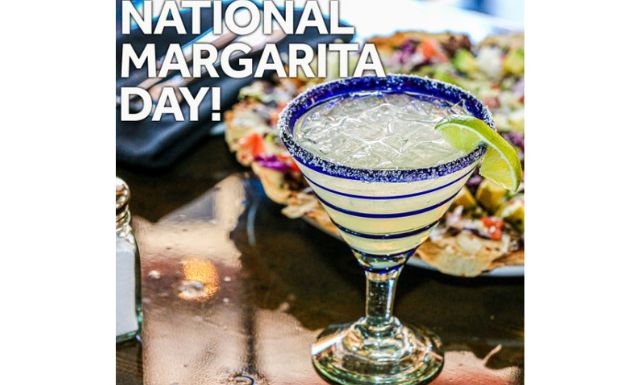 Ponaks Margarita Recipe
Follow the ingredients and steps in this Ponaks Margarita Recipe to make a margarita as excellent as the ones at Ponak's Mexican Kitchen Restaurant.
Equipment & Tools
Cocktail Shaker

Jigger

Strainer

Margarita Glass

Saucer
Instructions 
Use a lime wedge to rub the rim of your margarita glass.

Margarita glass needs to be dipped into a salt saucer, tapped lightly to remove excess salt, and then put aside.

In a cocktail shaker, add Jose Cuervo's Tradicional Tequila, Triple Sec, Rose's Lime Juice, and some Ice.

Shake the ingredients together for 5 to 6 seconds or until well mixed.

Take the rimmed margarita glass and put some ice inside it.

Strain the mixture into the rimmed margarita glass.

Add the Sprite on top and garnish with a fresh lime wedge.

Enjoy your Ponaks Margarita at home!
Nutrition
Serving:
8
oz
Calories:
292
kcal
(15%)
Carbohydrates:
24.5
g
(8%)
Protein:
0
g
Fat:
0
g
Saturated Fat:
0
g
Polyunsaturated Fat:
0
g
Monounsaturated Fat:
0
g
Trans Fat:
0
g
Cholesterol:
0
mg
Sodium:
3
mg
Fiber:
0
g
Sugar:
24.4
g
(27%)
Calcium:
0
mg
Iron:
0
mg
Tried This Recipe?
Let Us Know How It Was & Give Ratings.
Our Other Drinks Recipes:
Valuable Tips
Can I Replace Or Add Some Of The Ingredients?
If you use a different brand of tequila and triple sec, the flavor of the margarita will change significantly. You can substitute 1800 Silver Tequila for Jose Cuervo Tradicional Tequila. You can experiment with the taste of this Ponak's Margarita by changing the brand of tequila used to prepare it.
What To Serve With Ponaks Margarita?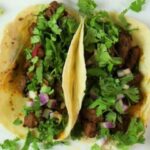 Street Style Meat Tacos, Shrimp Ceviche, Chicken Enchiladas, Fajitas, Grilled Chicken Skewers, Tortilla Chips, Grilled Corn Salad, and Cheese Board are the best to pair with the Ponaks Margarita drink.
Can I Make Ponaks Margarita Ahead Of Time?
Ponaks Margarita can be made ahead of time. Except for the sprite, the ingredients for this margarita can be combined in a pitcher and refrigerated ahead of time.
To serve, rim the glass with kosher salt, fill with ice, pour the Ponaks Margarita in, and top with Sprite.
Health Benefits Of Ponaks Margarita
Helps With Digestion: Tequila includes organic substances that help digestion naturally. A Ponak's Margarita is an excellent cocktail to take after a heavy lunch at your favorite restaurant to boost metabolism and digestion.
Gluten-Free: The majority of alcoholic drinks contain grain, and many people are sensitive to grain. Tequila is produced from blue agave plants rather than grains. This is why margaritas are gluten-free.
Vitamin C Source: Because of the high vitamin C content of lemon juice, only one margarita glass has 13% of the recommended daily requirement for vitamin C.
Our Other Drinks Recipes:
Conclusion
The Ponaks Margarita Recipe is worth trying. To prepare the Ponak's Margarita at home, you only need 5 ingredients and 5 utensils. The real preparation time is approximately 3 minutes. The Ponak's Margarita can be an unexpected cocktail at your next national margarita day, party, or social event.
Simply combine the ingredients and serve Ponaks Margarita to your friends and family. I hope you enjoyed the Ponaks Margarita Recipe. If you feel your friends and family would love this margarita recipe, please leave a comment and share it with them.