If you're a fan of vodka cocktails then this Loki Drink Recipe is for you. In this article, I've tried to make the Popular Loki Drink Recipe in detail that you'll like the most I hope.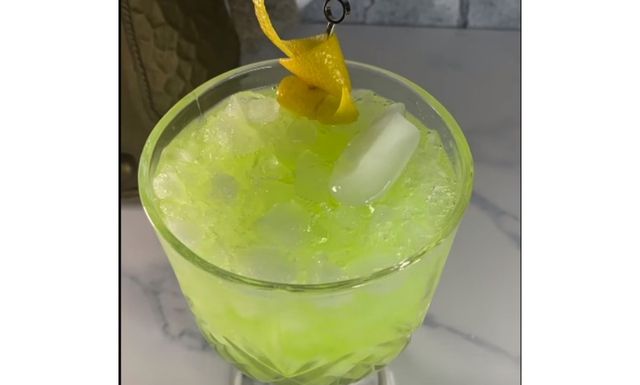 What Is Loki Drink?
Michael Waldron is the creator of the American television series Loki, which is based on the Marvel Comics character of the same name. The series was created for the Disney+ streaming service in the United States.
The Loki Drink is a popular drink in the USA that was inspired by the Loki television series. Like Loki, it's incredibly easy to do and has a pleasant surprise. It is made with Midori Melon Liqueur, Vodka, Absinthe, Lemon Juice, Lime Juice, Sprite, and Ice Cubes.
To make this Loki Drink,  you will only need 7 ingredients and a few bar tools, which I will explain in more detail below.
The Ingredients Needs For Loki Drink:
Melon Liqueur: Use Midori Melon Liqueur or a different brand if you prefer.
Vodka: Use Absolut Vodka or Absolut Elyx Vodka or you can use Zubrowka Vodka for good results.
Absinthe: Use Copper & Kings Absinthe Blanche or St. George Absinthe Verte or you can use another brand.
Lime Juice: Use freshly squeezed lime juice, or you can replace the fresh juice with store-bought juice.
Lemon Juice: Use freshly squeezed lemon juice, or you can replace the fresh juice with store-bought juice.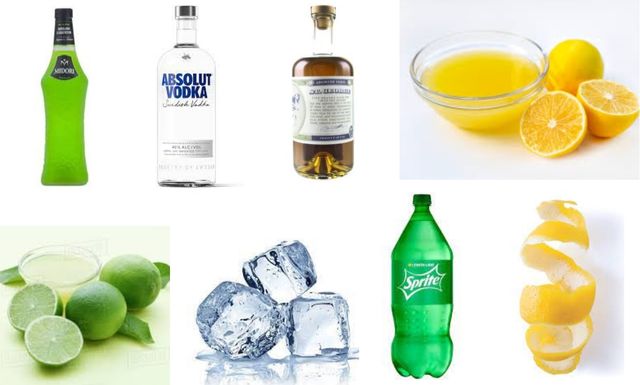 Ice: Use good quality ice.
Sprite: For this recipe, you can use Sprite or any other lime-lemon soda.
Garnish: Use a lemon twist as a garnish.
The Equipment Needs For Loki Drink:
Cocktail Shaker, Strainer, Jigger, and Cocktail Glass.
So, let's see How To Make Loki Drink Recipe!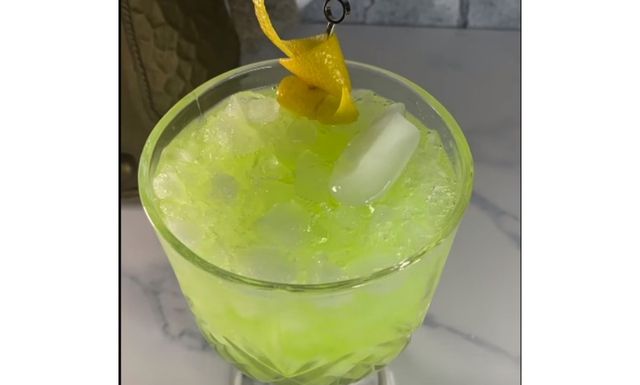 Loki Drink Recipe
Follow the instructions and use the ingredients listed in this Loki Drink Recipe, and make a perfect Loki Drink like a real bartender.
Equipment & Tools
Cocktail Shaker

Strainer

Jigger

Cocktail Glass
Instructions 
Take a cocktail shaker and fill it with some ice cubes.

Add Midori Melon Liwueur, Vodka, Absinthe, Lemon Juice, and Lime Juice to the cocktail shaker

To combine the ingredients, shake the mixture for 6 to 7 seconds.

Take a cocktail glass or any glass and add some ice to the glass.

Pour the cocktail into the glass using a strainer.

Add Sprite on top and garnish with a lemon twist.

Enjoy your Loki Drink at home!
Notes
This Loki Cocktail can be made without a cocktail shaker. Except for the sprite, combine all the ingredients in a glass with ice. Use a bar spoon to mix. Then top it with the sprite and enjoy!
You can make a drink with less or more liquid by changing the proportions of the ingredients.
Nutrition
Serving:
6
oz
Calories:
128
kcal
(6%)
Carbohydrates:
4.5
g
(2%)
Protein:
0.2
g
Fat:
0.1
g
Saturated Fat:
0
g
Polyunsaturated Fat:
0
g
Monounsaturated Fat:
0
g
Trans Fat:
0
g
Cholesterol:
0
mg
Sodium:
9
mg
Potassium:
34
mg
(1%)
Fiber:
0.1
g
Sugar:
3.5
g
(4%)
Calcium:
3
mg
Iron:
0
mg
Tried This Recipe?
Let Us Know How It Was & Give Ratings.
Our Other Drinks Recipes:
Valuable Tips
Can I Change Or Add Any Of The Ingredients?
You can choose a different vodka brand if you'd like. Although you could make this Loki Drink with store-bought lime and lemon juice instead of fresh juice, fresh juice is preferred. As an alternative to Sprite, any lemon-lime soda will do.
What To Serve With Loki Drink?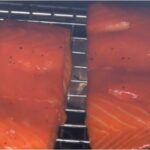 Essentially, anything smoked, pickled, or cured will do. Here are some suggestions:
Smoked fish, Caviar or lumpfish roe, Blinis with smoked fish toppings, especially with warm potatoes, Pickled herrings, German and Polish style sausage, Smoked hams or pork tenderloin, especially smoked sausage, Dried or smoked beef, and Steak or venison tartare is the best pair with Loki Drink.
Can I Make Loki Drink Ahead Of Time?
By combining all the ingredients in a pitcher, excluding the sprite, and chilling it in the refrigerator, you can prepare this Loki Drink ahead of time. When ready to drink, combine the ice and mixture. Enjoy after adding the Sprite on top.
Our Other Drinks Recipes:
Conclusion
The Loki Drink Recipe is worth trying. This Loki Drink requires only 7 ingredients, some basic bar equipment, and 3 minutes to make at home. This drink would be a welcome addition to any upcoming get-together or event.
You only need to gather the ingredients if you want to make Loki Drink and impress your friends. I hope you enjoyed the Loki Drink Recipe. Please forward this cocktail recipe to your loved ones if you think they'd appreciate it. Feel free to share your thoughts in the space provided below.