If you're seeking a delicious and refreshing drink that goes down well, the Blue Gatorade Shot Recipe is ideal for you. Learn how to create an easy Blue Gatorade shot for your next gathering.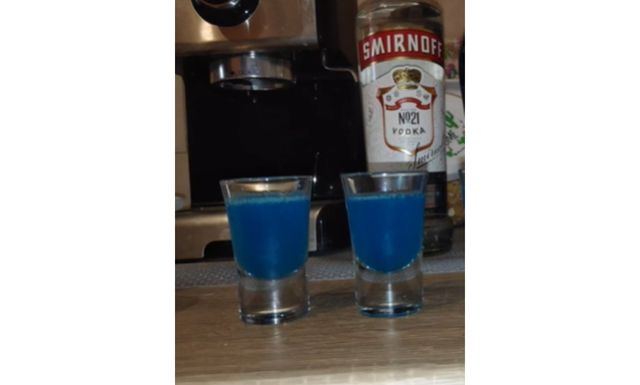 Anyone who is a student, employee or alumnus of the University of Florida will be familiar with the well-known drinks that were invented at the university and named for the mascot of the football team: the Gator. This drink is a great way to commemorate your college years. It's quite tasty, and an orange slice garnish takes it to the extreme.
What Is Blue Gatorade Shot Recipe?
Gatorade is an American company that specializes in food and drinks with a sports theme. It was built on offering a distinctive selection of sports drinks. It was developed in 1965 by a group of researchers under the direction of Dr. Robert Cade.
The Cool Blue flavour of Gatorade is often described as a resemblance to a drink made of blue raspberries. Despite being less sweet than other flavours of Gatorade, this one is nonetheless a favourite among Gatorade fans despite having a strong raspberry flavour.
Blue Gatorade Shot is a straightforward mixture. Blue Gatorade Shot is a drink made with the following ingredients.
The Ingredients You Will Need: Vodka, Blue Curacao, Sweet & Sour Mix, Grenadine, Blue Gatorade, and of course Ice.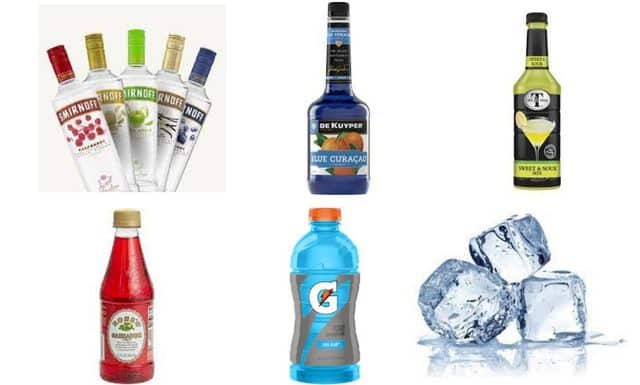 After you've learned the fundamentals of alcohol, there are a variety of options to try. Many people have made small modifications to the kind of alcohol they consume and also their overall consumption amounts.
You are able to experiment with the Blue Gatorade combination. Once you've learned the basics and are confident, you can create your own personal versions.
The Tools You Will Need: Cocktail Shaker, Jigger, Strainer, and Shot Glasses.
Without wasting time, let's start the Blue Gatorade Shot Recipe!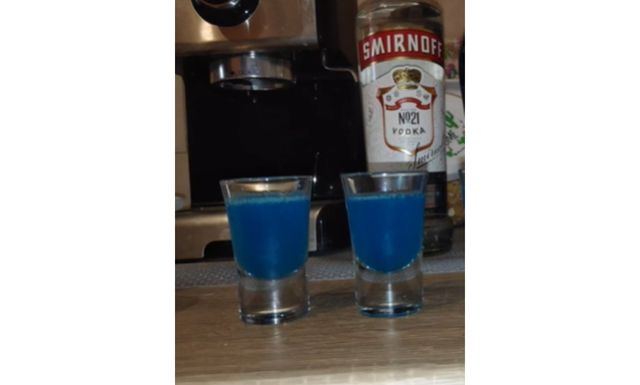 Best Blue Gatorade Shot Recipe
All you need is some ingredients and tools for the refreshing Blue Gatorade Shot Recipe. Follow this Blue Gatorade Shot Recipe ingredients and guidelines and make a perfect Blue Gatorade Shot like a professional mixologist.
Equipment & Tools
Cocktail Shaker

Strainer

Shot Glasses
Instructions 
Fill two-thirds part of the cocktail shaker with ice cubes.

Add Vodka, Blue Curacao, Sweet & Sour Mix, Grenadine, and Blue Gatorade into the cocktail shaker.

Shake all the ingredients for 20 seconds to combine.

Strain into two single shot glasses.

Enjoy your Blue Gatorade Shot!
Nutrition
Serving:
1.5
oz
Calories:
112
kcal
(6%)
Carbohydrates:
16.7
g
(6%)
Protein:
0
g
Fat:
0
g
Saturated Fat:
0
g
Polyunsaturated Fat:
0
g
Monounsaturated Fat:
0
g
Trans Fat:
0
g
Cholesterol:
0
mg
Sodium:
1119
mg
(49%)
Potassium:
0
mg
Fiber:
0
g
Sugar:
16.7
g
(19%)
Calcium:
0
mg
Iron:
0
mg
Tried This Recipe?
Let Us Know How It Was & Give Ratings.
Have a look at our Fruit Loop Shot Recipe if you are interested.
Take a peek at our Buffalo Wild Wings Henny Hustle Recipe if you're interested.
Conclusion
The Blue Gatorade Shot Recipe is worth trying. You can make the Blue Gatorade Shot at home in less than 5 minutes with only a few ingredients and tools. It's a great drink to quench your thirst. Blue Gatorade Shot Recipe is easy to prepare and ideal for parties, gatherings, or any other occasion.
Gather the ingredients and tools needed to create this refreshing shot to serve your loved ones without any effort. We are glad you tried this Blue Gatorade Shot Recipe. Please share your experience with this Blue Gatorade Shot Recipe with your family, friends and loved ones, and then make sure to leave your feedback in the comment box below to tell us what you think about it.